It's all in here.
The program
Well over 130 video dialogues in 12 life topics. You conveniently choose the topics you are passionate about. And watch the videos when you want. Where you want. As often as you want. And in the in-depth Live Online Sessions, you can get up close and personal with the world's elite speakers. Take a look at the program and register your participation in the Live Online Sessions today (only for OPTI and MAXI participants!). A quick overview
All seasons at a glance
Season 1: THE BASIS - CONCEPTS, THEORIES, MODELS
Season 2: POLITICS, PUBLIC ADMINISTRATION, SOCIETY & ENVIRONMENT
Season 3: CREATING A FULFILLED LIFE. SHAPING A FULFILLING VOCATION.
Season 4: ENSURING PHYSICAL & MENTAL HEALTH
Season 5: CHANGE MANAGEMENT, INNOVATION & DIGITIZATION
Season 6: FUTURE CORPORATE MANAGEMENT & FUTURE CUSTOMER RELATIONSHIP
Season 7: INNOVATIVE LEADERSHIP CONCEPTS
Season 8: LEADERSHIP FUTURE IN PRACTICE
Season 9: THE ART OF FUTURE CONSULTING & COACHING
Season 10: PERSONAL RELATIONSHIPS & FAMILIES IN THE FUTURE
Season 11: THE FUTURE OF LEARNING, TEACHING & EDUCATION
Season 12: COMMUNICATION, ART & CULTURE
Season 1: THE BASIS - CONCEPTS, THEORIES, MODELS
Season 2: POLITICS, PUBLIC ADMINISTRATION, SOCIETY & ENVIRONMENT
Season 3: CREATING A FULFILLED LIFE. SHAPING A FULFILLING VOCATION.
Season 4: ENSURING PHYSICAL & MENTAL HEALTH
Season 5: CHANGE MANAGEMENT, INNOVATION & DIGITIZATION
Season 6: FUTURE CORPORATE MANAGEMENT & FUTURE CUSTOMER RELATIONSHIP
Season 7: INNOVATIVE LEADERSHIP CONCEPTS
Season 8: LEADERSHIP FUTURE IN PRACTICE
Season 9: THE ART OF FUTURE CONSULTING & COACHING
Season 10: PERSONAL RELATIONSHIPS & FAMILIES IN THE FUTURE
Season 11: THE FUTURE OF LEARNING, TEACHING & EDUCATION
Season 12: COMMUNICATION, ART & CULTURE
The Mind Changer Program
The seasons in detail
FUTURE THINKING, THEORIES & MODELS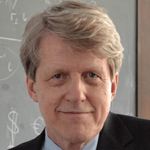 Photo: © Robert J. Shiller
NARRATIVE ECONOMICS
"Tech stocks are always rising." "Property prices never fall." Whether this is true or not, such narratives - or more simply said, stories - have a massive impact on people's behavior and thus on the economy. In his dialogue, the Nobel Prize laureate describes how narratives are created, how they gain influence, how they can be used to better understand and predict economic interrelationships and developments, and which stories citizens, but also employees, need in difficult times and even crisis.
Prof. Dr. Robert J. Shiller Nobel Prize laureate in 2013, Professor of Economics at Yale University, co-founder of Behavioral Science, developed the Case-Shiller Index back in the 1980s as a mirror of the US real estate market. With his narrative approach, he was able to predict the bear market of the years 2001-2003 and the bursting of the real estate bubble in the USA in 2007 in an early stage.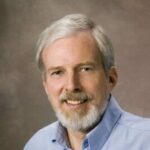 UNDERSTANDING THE CHANGE OF SCIENCE 
A great deal of attention is currently being paid to the change in science: Named "Science 2.0" or "Second order science", cybernetics has developed a third way of explaining the emergence of science beside the scientific ideas of Popper and Kuhn by integrating the observer into science. This new understanding bears both ethical implications and implications for research methods, especially in the social sciences. In his dialogue, Stuart Umpleby explains what follows from this new understanding. 
Prof. Dr. Stuart A. Umpleby is a US-American cyberneticist and Professor in the Department of Management and Director of the Research Program for Social and Organizational Learning at the School of Business at the George Washington University. The former president of the American Society for Cybernetics (ASC) was awarded the Norbert Wiener Gold Medal of the ASC in 2007.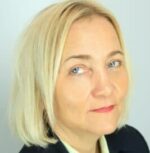 THE RELATIONAL PHILOSOPHY: CREATE - OR YOU WILL BE CREATED.
The Relational Philosophy developed by Sonja Radatz turns our world upside-down and allows us to create and live the life we always wanted to live.
How does this thrilling philosophy work? How can it change our lifes?  And how can we easily use it in different fields of our lifes?
Dr. Sonja Radatz inspires us with her very different kind of thinking and invites us to see the world from a different angle than we are used to - which is a creative, self-responsible point of view. Can everybody of us think like this and change accordingly - just like this, just today? Yes, we can. And this opens for us an exciting new world.
Dr. Sonja Radatz founder of the Relational Philosophy, started to build up the Relational Philosophy in 1997 on the basis of Paul Watzalwick´s, Steve de Shazer´s, Heinz von Foerster´s, Ernst von Glasersfeld´s and Humberto Maturana´s thoughts, all persons with whom she had a deep friendship and wrote 19 books about it. She teaches Relational theory and practice at several international universities, in her seminars by web and at her consulting institute at Schönbrunn Palace in Vienna and online in her firm Relational Online Ltd. 
Furthermore, she supports people and companies in shaping their preferred future. She teaches her philosophy at several She is the editor of the journal LO Lernende Organisation, the Relational Journal of Management and Organization. In 2003 she was awarded the German Prize for Social and Organizational Cybernetics for her life's achievements.
THE THEORY OF AFFECT LOGIC
The theory of affect logic developed by Prof. Ciompi looks at the emotional basis of thinking and the interactions between feeling and thinking. In this practice-oriented dialogue, Prof. Ciompi describes how the concept of affect logic can be usefully applied in a broad range of everyday life and science: in psychology, psychotherapy, and psychiatry, in sociology, pedagogy, social work, advertising, and politics.
Prof. Dr. Luc Ciompi is a Swiss psychiatrist and was a Professor of Psychiatry at the University of Berne from 1977 to 1994 and Medical Director of the Social Psychiatric University Hospital Berne. From 1982 onwards, he developed his theory of affect logic and the vulnerability-stress model, on the basis of which he founded the very innovative therapeutic residential community Soteria Bern. He received several research awards and an honorary doctorate from the University of Lausanne.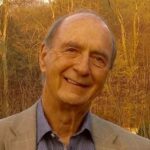 EXPERIENCING THE RELATIONAL IMPERATIVE IN A WORLD BEYOND REASON
Our main social institutions are based on the idea of logical structures. However, the world which we experience today with its increasingly rapid, complex and threatening conditions defies logic and structure. Dr. Kenneth Gergen proposes his relational perspective as a crucial point of view for who wants to create a viable future.
Prof. Dr. Kenneth Gergen is an internationally renowned scientist who has changed the understanding of knowledge and culture in the digital age. His writings on relational theory have stimulated new developments in all areas of life. Gergen is president of the Taos Institute.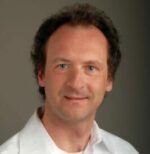 Photo: © Wolfram Lutterer
IS IT POSSIBLE TO LEARN SYSTEMIC THINKING?
Is systemic thinking a matter of course or is it a challenge? Can it be taught? Can it be learned?
In his dialogue, the German expert for systemic thinking explores a kind of dialectic that on the one hand suggests systemic thinking as a matter of course, but at the same time threatens to hinder it. Gain from the deep theoretical and practical knowledge of Dr. Wolfram Lutterer an understanding of what systemic thinking brings to you personally and which difference it makes in your daily life.
Dr. phil. Wolfram Lutterer researches in the fields of systemic theory, learning theory and the development of new philosophical thoughts. He is a  renowned expert on Gregory Bateson's thoughts. As an educational scientist and sociologist, he also explores practical aspects of the role of coaching in leadership. He wrote the books "The Process of Learning" (2011), "Gregory Bateson: an Introduction to His Thinking" (2009), and "On the Trails of Ecological Consciousness" (2000).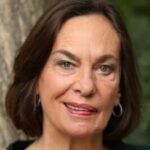 Photo: © Barbara von Meibom
HOW TO STOP THE BURNOUT SOCIETY
Prof. Dr. Barbara von Meibom proposes a shift in perspective from the gender issue to the question of how the male and female principles work in leadership and self-management. The art of leadership, which ensures our survival, requires - according to Prof. Meibom´s thesis - a harmonious balance between the principles of the masculine and feminine, a challenge that will be increasingly faced both now and in the future.
Prof. Dr. Barbara von Meibom is a political and communication scientist, leadership coach, director of the Communio Institute for the Art of Leadership and looks back on over 20 years of experience in training of self-management, mindful self-leadership, leadership art, and spiritual coaching. She authored numerous books. In 2016 and 2018, she co-hosted the Integral European Conference 2016.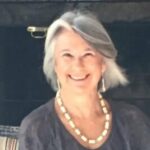 HOW APPRECIATIVE INQUIRY INVITES YOU TO SHAPE THE FUTURE
Appreciative Inquiry is not just a tool for developing a sustainably good future, but a model that seeks to engage stakeholders in self-determined change. In her dialogue, Diana Whitney shows that organizations are created, maintained and changed by conversations, and how we can easily invite people including ourselves into a sustainable change. Learn more about this fascinating and inspiring approach directly from the founder!
Diana Whitney, PhD is an American author, award-winning consultant, and educator whose writings – 15 books and dozens of chapters and articles – have advanced the positive principles and practices of appreciative inquiry and social constructionist theory worldwide. Her work as a scholar-practitioner has furthered both research and practice in the fields of appreciative leadership and positive organization development. She was awarded Vallarta Institute's Annual 2X2 (Two by Two) Recreate the World Award. Diana Whitney is President of the Corporation for Positive Change, an international consulting group that she founded; a Fellow of the World Business Academy; and a Founder and Director Emeritus of the Taos Institute; and a founding advisor to the United Religions Initiative.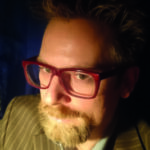 IKARUS 5.0 - LIVING COMPLEXITY AND EXCESSIVE DEMANDS SUCCESSFULLY
We ask the philosopher and digitization expert Lucas Pawlik what is actually happening in evolution: What can we hope for? What are the challenges we face? How can we cooperate as human beings? And how can we make meaningful contributions to the world as "cyborgs", units of man and machine?
Dr. Lucas Pawlik became a cyberneticist through his friendship and cooperation with Heinz von Foerster, and by studying the interaction processes between organism, cognition and environment which became his life vocation. After many years of scientific research at several universities, he developed the meditative movement therapy "Relational Movement".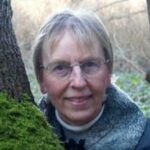 PANARCHY: A SYSTEMIC VIEW OF CONSERVATIVE AND CHANGE
The panarchy is a framework of the rules of nature. Dr. Pille Bunnell uses it to explain the cycle of adaptation that is crucial for our life and survival. She is particularly interested in the effects of our thoughts and actions and how our assumptions are able to change our options.
Dr. Bunnell, Ph.D., is a systems ecologist. She was director of environmental literacy, wrote the first state of the environment report for BC, and developed public curricula for ecology. Later, she focused on cybernetics and human-biosphere relations. She has served as president of the American Society of Cybernetics and as editor of Cybernetics and Human Knowing and Constructivist Foundations.
POLITICS, PUBLIC ADMINISTRATION, SOCIETY & ENVIRONMENT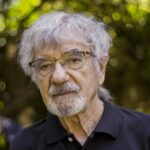 Humberto
Maturana Romésin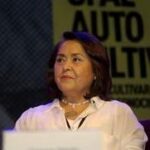 HOW TO SHAPE A DEMOCRACY
In their dialogue, the world-famous Chilean neurobiologist Humberto Maturana and his colleague Ximena Dàvila will talk about the need to live in a democracy. They explain what we miss so far and what basic conditions we will need in the future to live together in worldwide peace and mutual support.
Humberto Maturana Romésin PhD gained international significance with the introduction of the concept of autopoiesis (with Francisco Varela). He received numerous awards for his research on the emergence of living systems and the human being, on language, perception, and the biological-cultural matrix of human existence and development. Author of numerous books, including "The Tree of Knowledge".
Ximena Dàvila Yánez founded the Instituto Matriztico in Santiago de Chile together with Humberto Maturana. There she works with Humberto Maturana and the staff of the institute in an interdisciplinary way, including philosophical, psychological, and sociological questions, to better understand the biological foundations of humanity.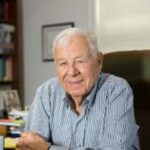 HOW TO INITIATE A SOCIAL MOVEMENT
In his dialogue, Prof. Amitai Etzioni, one of the world's most important representatives of communitarianism, will talk about the emergence of social change, how each of us can initiate and promote social change, and the role of dialogue in our social movements.
Prof. Dr. Amitai Etzioni is a US-American sociologist, best known for his work on socioeconomics and communitarianism. He founded the Communitarian Network and became the "guru" for the communitarian movement of the early 1990s. Etzioni is one of the 100 leading American intellectuals. He is currently director of the Institute for Communitarian Policy Studies (George Washington University), where he also serves as a university professor. The author of, among others, "The Active Society" and most recently "Happiness is the wrong metric" was 86th President of the American Sociological Association.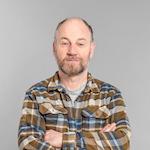 (HOW) CAN WE PROVOKE A MIND CHANGE IN OUR SOCIETY?
Our society urgently needs a change of mind, says Roland Düringer. However, the question is how such a mind change can be achieved, if even the pandemic has obviously not provided us with the answers to the central questions like "Which sense makes it for us to live?" or "Do we want to be led by numbers and "facts" in the future or should we turn more to the living and strive for more power of existence?"
Roland Düringer born 1963 in Vienna has been working as a freelance actor, director, and author since 1984. Many films made him achieve remarkable popularity in Austria within a short period of time, which in his opinion means both a curse and a blessing. He describes himself as an "idea implementer" and uses his reputation as a non-conformist lateral thinker to address critical system issues.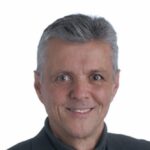 THE MYTH OF PREVENTION
Prevention of health and social problems is a largely undisputed concept: It is always better to prevent problems before they occur than to eliminate them later at great expense. As soon as the question of how prevention is to be carried out arises, the minds are divided. But what 'is' prevention anyway? Martin Hafen analyzes prevention on the basis of the sociological systems theory and comes to the conclusion that prevention does not only occur in projects and programs of this kind but in many professional fields of action and above all in politics, which in his view has the most important preventive impact.
Martin Hafen, Dr. phil. is a social worker and sociologist. In his Ph.D., he has developed the foundations for a theory of prevention that spans all topics. In this context, he deals intensively with early prevention, which he describes as the most important preventive field of action in prevention. Martin Hafen is a much sought-after speaker and author. He teaches at the Lucerne School of Social Work (Switzerland)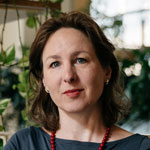 Is there a future for basic income?
Money without performance? Just like that? And who is going to pay for it? These are just some of the questions when it comes to unconditional basic income - questions that are more topical than ever in view of the consequences of the Corona crisis. Barbara Prainsack finally provides answers. And away from ideologies, but from the perspective of those affected.
Prof. Barbara Prainsack is a professor at the Department of Political Science at the University of Vienna, before which she taught at King's College London. She is an internationally renowned expert on health, science and technology policy and is active in advisory bodies, including advising the European Commission on the ethics of new technologies. Prainsack is a member of the British Royal Society of Arts and the Academia Europaea.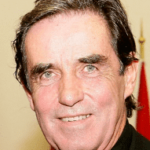 DIGITAL WORLD - EMOTIONAL CITY
What does "liveable city" mean in the digital age? How can a city get a perceptible "heart" and satisfy people's longing for security and an emotionally distinctive home? What possibilities do we have to create or maintain a distinctive identity in the city as a counterpart to the shopping centers on the outskirts of the city and the fast online business, which "incidentally" also minimizes the environmentally damaging weekend escape?
Prof. Dr. Karl Schörghuber looks back on over 30 years of experience in urban development and urban renewal. In 1994, he founded "Infrapool", a network for city and location marketing. In 2002, he developed the "BID model" as a novel form of development of declining urban districts in the German-speaking area. He is the author of several books on city and location marketing. In 2019, the Austrian Federal President awarded him the Golden Decoration of Honour of the Republic for his life achievements.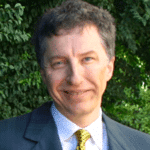 THE ART OF SHAPING DEMOCRACY AROUND THE PEOPLE
Electoral politics must be competitive - and this leads to a war between the parties, the politics, and motives of the other can be misrepresented more successfully. Nicholas Gruen shows how a representative selection of people - as in court cases - can be built into our political systems in order to rebuild our democracy in a unique way around compromise and mutual adjustment.
Dr. Nicholas Gruen is a prominent Australian economist and commentator on economic reform, innovation and the CEO of Lateral Economics and Chairman of the Open Knowledge Foundation (Australia). He is a Visiting Professor at Kings College London's Policy Institute. He was formerly Chair of the Australian Centre for Social Innovation, the Australian Government's Innovation Australia, and Kaggle. Lindsay Tanner has described him as "Australia's foremost public intellectual".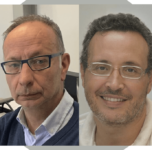 Photo: © Piovano & Guerrieri
Elia Piovano
and Carlo Guerrieri
THE INTERSECTION BETWEEN THEOLOGY AND SOCIOLOGY
Elia Piovano and Carlo Guerrieri assume from the considerations of Max Weber and Giovanni Calvino that theology and sociology overlap and ask themselves questions like "Should the development of Industry 4.0 be limited?" or "Can we leave all the decisions up to the market?" or "What role does bioethics play in working life?" or "(How) can social responsibility, technological innovation, protection of the weakest and vocation at work be kept together?" And: "What contribution can theology make to all this?"
Elia Piovano joined FIAT after completing his studies in political science, where he worked in the fields of computer science, training, and currently logistics. He also worked for the weekly newspaper Riforma, for which he writes articles on social issues related to work.
Carlo Guerrieri holds a Master's degree in Modern Literature and Theology in Rome. He is a Baptist pastor with the UCEBI (Christian Evangelical Baptist Union of Italy) and works as a sales representative in the human sector.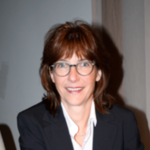 Photo: © Reimann-Dittrich
HOW VALUES CHANGE IN PUBLIC ADMINISTRATION
In her dialogue, Dr. Carola Reimann-Dittrich will show that public administration is undergoing a huge change in values. She will shed light on why this happens and combine the insights gained in the process to create a surprisingly changed image of public administration management. Let us experience public administration in a new, refreshed way!
Dr. Carola Reimann-Dittrich works as a lawyer in a German city administration. This job requires an open-minded approach to new issues and, with the help of clear communication, finding answers appropriate to the situation - with the aim of replacing the traditional image of public administration with a new, appropriate way of thinking.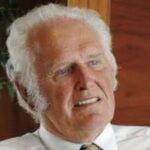 RADICAL CURE FOR OUR SURVIVAL
With the extraction of our resources and the irreversible change in our natural raw materials, we have begun to destroy the natural foundations of our life. What can each and every one of us contribute to preserving our livelihoods? Prof. Dr. Friedrich Schmidt-Bleek is sure that this works by limiting the use of a maximum of 50-80 tons of raw materials per person and year. The composition of this quantity would be freely selectable...
Prof. Dr. Friedrich Schmidt-Bleek Nuclear chemist, founded and managed one of the first US Environmental Centers, initiated the German Environmental Research Plan, was head of the G7 Environmental Bureau, head of the department at the OECD, and IIASA. Later, he was the founding Vice-President of the Wuppertal Institute and founding President of the International Factor 10 Institute and the International Factor 10 Club. He received the Takeda World Environment Award and was Honorary President of the World Resources Forum. He died in June 2020, right after we made the Mind Changer dialogue with him.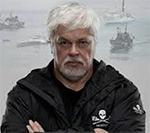 Yes, you too can do something
The oceans are our life support system: they regulate the weather and climate, provide well over half of our oxygen and store a significant amount of CO2 emissions. But with climate change and reckless fishing of the oceans, marine biodiversity is dwindling. It is probably shrinking faster than at any time in Earth's history. Paul Watson explains in dialogue why we should stop eating from the sea immediately and what each of us can do personally to protect the oceans.
Paul Watson is a Canadian-American environmental activist. He was a professor of ecology at the Art Center College of Design in Pasadena from 1990 to 1994. One of the first members of Greenpeace, he left in 1977 because he no longer wanted to protest but to take concrete action, and founded the Sea Shepherd Conservation Society. Time Magazine named him "Hero of the Twentieth Century" in 2000. Most recently, he gained millions of views with the Netflix film Seaspiracy.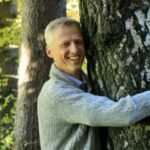 VALUABLE LIFE - VALUABLE LIVING
We have already decoupled ourselves very strongly from nature - too strongly, says Dr. Erwin Thoma. In order to give our valuable life and valuable living a chance, we need to see ourselves as part of a circular economy. The wooden houses he has developed are not only 100% made of wood (i.e. they do not even contain glue as a composite material) from the immediate surroundings, but they also do not need to be heated or cooled, are six times more fire-resistant than steel, concrete, and brick and can be dismantled and reused again and again over centuries. This means that the house - whether it is a high-rise, public building, or single-family home - acquires a lasting value over generations; exactly the opposite of our current situation. Dr. Thoma is convinced that if we work only with this concept worldwide, we will save about half of the CO2 emissions. And we live far much healthier, as he has demonstrated in his wood research center.
Ing. Dr. Erwin Thoma was born in 1962 and grew up in midst of the highest Austrian alps. His love for nature made him decide early on to become a forester. Important for him were meetings with violin makers, lumberjacks, and carpenters, who taught him old wood knowledge. He also uses this knowledge in his timber construction company to build houses from 100 percent wood - with his building system Holz100, an international patent application. Dr. Erwin Thoma takes us into a world that has become alien to many of us: a life with the forest, the fascination of trees, and the good life with wood. He describes trees as companions - they are lived experiences. Dr. Erwin Thoma is the father of three children and lives with his wife Karin in Goldegg, Austria.
RELATIONAL IS SUSTAINABLE
Today's global challenges of social, economic, and ecological dimensions allow only one kind of action: Relational Action. Only in this way can the consequences of our previous lifestyle be absorbed and reversed by new concepts.
Heike Woock coaches with her Institute for Sustainable Development companies, institutions, and the public sector in the implementation of sustainable development in all areas of the organization. She looks back on a rich experience as divisional, regional, and managing director mainly in large structures.
CREATING A FULFILLED LIFE. SHAPING A FULFILLING VOCATION.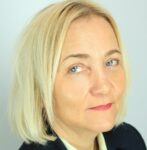 THE RELATIONAL OPTIMAL SCENARIO: HOW TO SHAPE AND LIVE OUR OPTIMAL LIFE
Dr. Sonja Radatz is convinced that each one of us deserves and can live his or her optimal life. Her model of the Relational optimal scenario allows us exciting insights into our preferred scenario and makes it easy for us to consciously take our lives into our own hands and live our individual optimal scenario in fact from the moment we designed it.
Dr. Sonja Radatz developed the Relational Philosophy and wrote 19 books about it. She has described her methodology of the optimal scenario in two of her 19 books, in "Create. Or you will be created" (2015) and in her new bestseller on coaching, "Coaching like this. Or nothing" (2018, currently 3rd edition). In her seminars and courses, she helps people to awaken their optimal scenario and bring it to life, and every year she accompanies countless people in designing and living a really good future. She is also editor of the magazine LO Lernende Organisation. In 2003 she was awarded the German Prize for Social and Organizational Cybernetics for her life's achievement.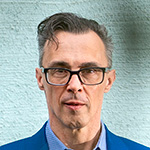 Imagine: using images in the mind for healing & personal change
Imagination lets us grow beyond ourselves, neurologist Dr. Klaus-Dieter Kieslinger is convinced. And it's simple - because each of us has images in our head, and we all possess the ability to get in touch with the hidden power of the unconscious.
In the dialogue he explains from the point of view of neurobiology why inner images have had such a strong effect on us humans for thousands of years. he gets to the bottom of techniques which are widely used in (competitive) sports, in the creative field, in meditation practice, but also for manifesting one's own wishes and dreams. Thus, the (re)discovery of one's own vision can help each and everyone to achieve great goals, to heal oneself, but also to lead one's own personality to maturity.
Dr. Klaus-Dieter Kieslinger is a specialist in neurology in Salzburg (with additional training in psychosomatics and behavior therapy). In his books, he gets to the bottom of current topics in neurology and brain research. As an expert, he is not only in great demand in the print media, but is also a regular guest on radio and television.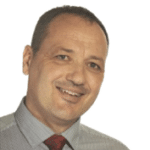 FREEDOM DERIVES FROM RESPONSIBILITY
Marshall Rosenberg´s nonviolent communication represents an approach to communication based on self-responsibility. Markus Fischer has remained a critical thinker as a pioneer of nonviolent communication in Germany and has extended non-violent communication to include the aspect of personality development.
Markus Fischer has remained a critical thinker as a pioneer of non-violent communication in Germany. Today he trains coaches and mediators and accompanies the cultural change in companies according to the principle: freedom only exists when there is responsibility. He is the author of "The New Nonviolent Communication - Empathy and Self-Responsibility without Self-Censorship".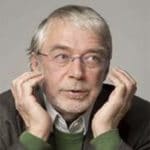 Ways out of fear: The art of dealing with unpredictability
The stoking or appeasing of fear can be used specifically to assert one's own interests and intentions. This makes people dependent and manipulable, deprives them of their freedom. It is therefore not a matter of freeing oneself from fear, but of preventing people from becoming driven by the fears stirred up by other people or interest groups.
Prof. Dr. Gerald Hüther is a neurobiologist. He headed the Central Office for Neurobiological Prevention Research at the Psychiatric Clinic of the University of Göttingen. His research focuses on the effects that anxiety, stress, psychological addictions and nutrition have on the brain, as well as on how psychosocial factors and psychopharmacological treatments can influence children's brain development. Author of numerous books.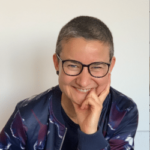 STEP OUT, BREAK FREE & BE YOURSELF!
In her dialogue, Dunja Kalbermatter takes us on a journey into a self-determined life. Based on her own history, in which she has consciously left behind everything restrictive and explores the world in a converted van after her university studies and a long career in banking. She gives us detailed questions that help us break our personal corset and create the life we really want to live.
Dunja Kalbermatter is a business economist, psychologist Msc and relational coach. After a banking career of several years, she moved into her self-converted van Frida with her fiancée and dog Xena at the beginning of 2020, where she combines working, living and travelling in a very small space. She accompanies people online to also free themselves from beliefs and basic assumptions adopted early in life, to create their dream life and to live it from now on.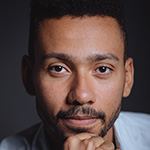 Photo: © 2022, Kojo Boison
Limitless: Finally live your life the way you want!
Can we live our lives without limits the way we want to? Yes, Kojo Boison is convinced: if we are willing to overcome our personal barriers, consciously look behind the blocks in our lives, let go and finally stop harming ourselves. In this dialogue, he describes how this works for each of us, and inspires us to create our lives exactly as we have earned them.
With 300 million views of his videos and over 1 million followers, Kojo Boison is one of the most influential influencers in the German-speaking world. But at the height of his YouTube career, he realized the dangers of social media. He has long since become a driven person, his freedom an illusion. He gets to know himself and his limits anew and helps us to take the step into a borderless future. Author of the book "Grenzenlos" (2021).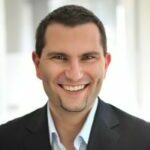 HOW NEW WORK IS REVOLUTIONIZING OUR WORK LIFE
In his dialogue, the thought leader & author Markus Väth explains his New Work approach and how we can build a new economy and an innovative working scenario based on the five life principles of freedom, self-responsibility, sense, development, and social responsibility. We learn how to free companies from the one-dimensionality of pure business focus and turn them into truly human organizations.
Markus Väth is one of the most prominent New Work specialists in the German-speaking world. He is the initiator of the New Work Charta, which stands for a valuable, social, and humanistic working world. Markus Väth is a multiple award-winning author ("Arbeit, die schönste Nebesache der Welt") and co-founder of humanfy, a think tank on the future of work.

HOW TO THINK "OUT OF THE BOX"
Armin Kittl describes how we stimulate our neuronal network in our brain, how we systematically expand our perception, tap new sources of knowledge and information, and become forward thinkers.
Armin Kittl wanted to know what kind of excellence humans can reach when they develop new neural networks in the brain. He developed the hypercube model with the hyperspace language and in the last 30 years, he developed 7 techniques for each state of consciousness (alpha, theta, delta) to use the respective state with the 5 senses out of the awake consciousness and to experience what follows from this.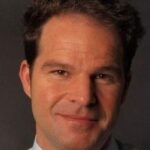 DISCOVERING OUR WILLPOWER
In his dialogue, the psychologist and coach Hans-Georg Willmann explains why it is often so difficult to achieve one's own goals or plans despite we start with high motivation. Our willpower plays a central role here because it is the key to overcoming ourselves and staying the course for longer. He shows us simple tricks to make our willpower stronger and finish our projects.
Hans-Georg Willmann is an expert in willpower and goal achievement. As a coach, he supports people worldwide in acting wisely and achieving more of what they set out to do. The author of numerous books, including "Success through Willpower" and "Achieving Goals Easily", currently lives in Australia. His books are translated into several languages.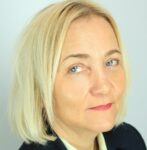 "HAVING A JOB" WAS YESTERDAY. GET ACQUAINTED TO YOUR VOCATION!
On a scale from 0 - 10, if 0 = not at all and 10 = fully: How much are you inspired by your current job? Is it your vocation? Or is it your "dead end"? Or even a NO-GO, a simple nightmare? Then, at the latest, it is high time to invent your preferred job and name it, as it certainly still does not exist on the job market yet! Just bring your dreams to life. Today is probably the best day to start with it.
Dr. Sonja Radatz developed the Relational Philosophy and wrote many articles on methods to shape one´s "vocation". In her seminars and coachings, she supports her clients in finding their preferred and successful personal calling. 
Sonja Radatz authored several books describing her Relational coaching philosophy. In 2003 she was awarded the German Prize for Social and Organizational Cybernetics for her life's achievement.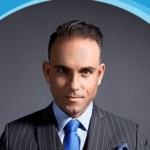 NEGOTIATING IN HIGHLY CHALLENING SITUATIONS
Dr. Adel Abdel-Latif is considered a world leader in the field of pressure and crisis negotiations. In this dialogue, the former "Ghost Negotiator" explains to us why negotiations in challenging situations follow special rules and how we can use them accordingly in our daily lives.
Dr. Adel Abdel-Latif was active for many years as a ghost negotiator (shadow negotiator) worldwide and helped his A-clients in business, politics, and culture to make successful negotiations through his consulting firm "Dr. Abdel-Latif Negotiation Academy" with offices in Zug and Dubai. The SPIEGEL bestselling author is considered the world's leading expert in the areas of pressure and crisis negotiations. He knows all the "dirty tricks" from his own experience and is often an interview guest in international TV and radio formats and print media.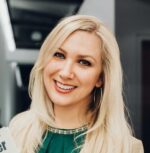 THE PRINCIPLE OF EFFORTLESSNESS
Pamela Obermaier teaches us the principle of effortlessness, which she has developed with Marcus Täuber. By putting this principle into practice, everybody can approach daily life challenges in a more creative and solution-oriented way - whether in private or professional situations. The success expert reveals the secrets of top performers and shows that it follows a pattern from which everyone can benefit: Whether you want to develop more creativity with ease, learn more easily, or make coherent decisions, whether it is about attracting the right partner or build up a convincing attitude at work - discover together with Pamela Obermaier the four brain states that lead to effortlessness as a life principle.
Pamela Obermaier is an expert for gaining success through language effects. She is a successful entrepreneur and bestselling author of four books with a psychological and neurolinguistic background. As a popular trainer and speaker, she helps to increase her clients´ success through shaping an optimized linguistic appearance and an optimal public image.
Future factor self-reflection
Self-reflection is particularly relevant right now, says Dr. Astrid Dobmeier: in uncertain times characterised by fast-moving changes and digitalisation, by new forms of work, digital tools and a young generation that demands "thinking along" as a basic right. Relevant for everyone. Regardless of whether old or young, in private and professional life or studies, as a manager or career starter - being able to question ourselves makes it possible for us to rethink and change our behaviour. We just have to dare! And invest a little work. With DeSelfie, Dr. Astrid Dobmeier has created the online magazine for the German-speaking world, which offers professional articles, methods, self-awareness reports, podcasts, challenges and much more on the topic of self-reflection.
Dr. Astrid Dobmeier is a communication scientist, systemic consultant, therapist, coach, supervisor (DGSF) and organizational developer. She is the editor and founder of the online platform DeSelfie, which is dedicated to the topic of self-reflection as a core competence in the digital age.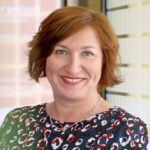 #WORKHACKS: SIMPLY BETTER COLLABORATING IN TEAMS
Unfortunately, sensational ideas of how to collaborate are mostly shaped in ivory towers - while In practice, today more than ever, people are calling for practical support as in many companies they still miss the acceptance of making mistakes and the opportunity to get full feedback. Plus: They lack the room for creativity or reflection. In this dialogue, you will learn how collaboration can become really successful in a very easy way. Lydia Schültken presents 8 of her #workhacks, which bring about a permanent change in the collaboration. And the best thing is: They are also fun!
Lydia Schültken is founder of #workhacks. She has condensed the best instruments of successful teams for cooperation and work organization and developed a cross-industry change program for departments and project teams. For years she has been a passionate pioneer and co-thinker of the new working world and has conceived new approaches to change and transformation, which she has published in the book "#work hacks". Before, Lydia Schültken worked for many years at Bertelsmann, for the Berlin city administration, and in digital companies.
ENSURING PHYSICAL & MENTAL HEALTH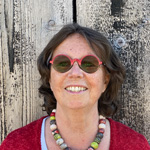 The dream of immortality
"The idea of being able to understand this world better and better is attractive enough for me to think about what could be done to achieve this goal," Renée Schroeder says. She assumes that there is a lot we can actively do to live a very long and at the same time really good life. This is not a rest program, but rather based on constant renewal. In her dialogue, she describes the corresponding mechanisms in our body along the lines of her book "The Dream of Immortality", and how we can also become active ourselves with regard to constant renewal.
Prof. Dr. Renée Schroeder studied biochemistry in Vienna and New York, habilitated in genetics and headed the Department of Biochemistry and Cell Biology at the University of Vienna. An internationally awarded molecular biologist, she did pioneering work, including research on RNA, which became very important in mRNA-based CoV-2 vaccines. She is an honorary senator of the University of Vienna and a member of the Council for Research and Technology Development in Austria.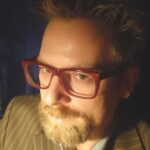 RELATIONAL HEALTH MEDITATION
What does a person need in order to grow old happily and healthily? What does one need to regain or maintain physical and mental agility and curiosity? This is highly individual, says Dr. Lucas Pawlik. The expert in theory and practice of body-consciousness research invites us to establish a sustainable and successful relationship with every part of our body, to shape it, and to discover how to develop an excellent body-consciousness: a consciousness that is characterized by curiosity and well-being.
Dr. Lucas Pawlik, an Austrian philosopher, became a cyberneticist through his friendship and cooperation with Heinz von Foerster. The study of learning and interaction processes between organism, cognition, and environment became his life's work. After years of university research, he developed guidance in personal Relational Health Meditation.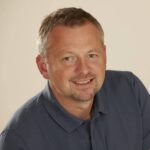 HOW TO RUN A HEALTHY BUSINESS
The transformation of work, "work 4.0", leads to increased psychological demands for employees and managers due to the digitization of the working world, the growing amount of work per person, and the conflict potentials between the needs of several generations at the workplace. In his dialogue, Prof. Erwin Gollner explains to us the difference between classic workplace health promotion and his relational approach to health-promoting leadership, and how to create a relational link of health with personnel, management, and organizational development.
Prof.(FH) Mag. Dr. Erwin Gollner MPH MBA is head of department and head of the study program at the FH Burgenland, Austria (Department of Health). The focus of his research and consulting activities is the promotion of mental health at the workplace, taking into account applied systems theory approaches.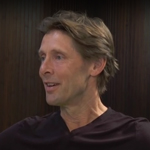 Simplonics
Simplonics enables physical and psychological self-determination by using simple and clearly formulated natural laws to stimulate self-regulation and self-healing - for a fulfilled, powerful and conscious life. Here we learn for our lives - we become competent and self-reliant in all essential areas of life and begin to take control of our lives.
Dr. med. U. Mohr developed Simplonics, the science of simplicity, out of the prehistory of his 30 years through orthodox and general medicine and psychosomatic psychotherapy, because it always occupied him why there are exceptions, e.g. therapy failures. After all, laws of nature do not allow exceptions. Thus the idea was born to formulate the laws of nature known in chemistry and physics so simply and clearly that they can be applied everywhere and at all times, i.e. in every area of knowledge and life. Author of numerous publications on this subject.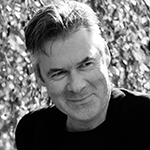 Revolutionising care: the Buurtzorg model
Good care is more than just providing care. Good care needs time for the whole person and their life situation. Every day anew. With this claim for outpatient care, Jos de Blok has revolutionised the care market in the Netherlands with Buurtzorg [pronounced: bürtsorch]: Since the founding of the first team, Buurtzorg has quickly become the largest provider of outpatient care there. In the Mind Changer dialogue, Jos de Blok describes what makes Buurtzorg different from conventional care and how each and every one of us can make a conscious decision to revolutionise care in our own spatial environment.
Jos de Blok A caregiver by traditional profession, he is considered a change agent in care in the Netherlands. In 2006, he founded Buurtzorg (Neighbourhood Care) and is CEO of the non-profit foundation that is now also revolutionising home care with an innovative methodology in Sweden, US, Belgium, Japan, China, South Korea, India, Germany, Scotland and the UK.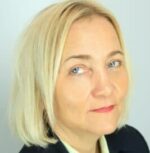 BODY LANGUAGE - UNDERSTANDING THE LANGUAGE OF YOUR BODY
Sonja Radatz experiences the body as a rather trivial system. This means that it should actually work if we treat it with individual care. But what if it no longer functions - if it sends out signals that we call "illness" or "symptoms"? Well, then we probably live a life which doesn´t fit what we want or what our body wants, she says. It makes therefore sense to understand our body´s language and consider at which point in our lives and in which facets we should (fundamentally) change our life, as long as it is still possible.
Dr. Sonja Radatz has been helping for many years to her clients to "get rid" of various symptoms and repeating or continuing health problems, adopting her Relational method of working with the messenger based on Milton Erickson´s work which she described also in her latest Coaching book "This is coaching" (2021). Besides, she teaches coaches how to successfully adopt this method in their (professional) life. In 2003 she was awarded the German Prize for Social and Organizational Cybernetics for her life's achievement.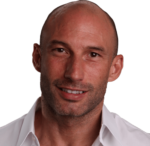 HEALTH: WHAT DOES IT MEAN AND WHO IS RESPONSIBLE FOR IT?
The majority of people associate the concept of Holistic Health with dieting and exercise. However, this system requires more than these two components. Other key factors for a truly healthy life are, on one hand, awareness of the responsible connections as well as the integration of knowledge into one's own life. Those who recognize the self-responsibility of caring for the body, mind and soul, are able to create the most important groundwork and thus the foundation to be healthy and balanced in all areas of life.
Pascal Bachmann is an international speaker, author, and the creator of several Health Concepts that's been used by thousands of people to get healthier, lose weight, and most importantly keep the results. His approach goes far beyond the classic insights and his coachings are the result of 25 years of health studies, nutritional science, medical activities, professional athleticism, and turbulent and exciting life, which makes him and his knowledge transfer unique. For many, Pascal is one of the most passionate and best health experts in the world.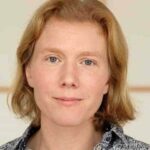 Photo: © Andrea Christoph-Gaugusch
Andrea
Christoph-Gaugusch
DEMENTIA SEEN FROM A SYSTEMIC PERSPECTIVE, OR: THE ART OF FORGETTING
Communication is central if we want to stay in touch with people with dementia, as the mind shows itself in communicative interaction. In Dr. Christoph-Gaugusch´s opinion, you cannot "lose" your mind like a piece of paper; we can´t lose it in a materialistic sense. Through this changed way of looking at things, alternatives for action arise for people who are afraid of getting dementia or are affected by it, as their friends or relatives are stated with it.
Dr. Andrea Christoph-Gaugusch is a clinical and health psychologist and Zen Shiatsu practitioner in private practice in Vienna, Austria. Her main areas of work are embodiment and dementia. In 2018, she wrote a renowned book about her experiences with her methods of communicating with people "having" dementia ("Dementia and the Art of Forgetting").
MY HEALTH PICTURE
In his dialogue, Dr. Harry Merl describes the very effective and well-proven instrument "health picture", which he developed in order to help people to express the organism's objective of their health. He reveals that every person can get to know and call up his or her picture of health, which helps him or her to continuously pursue it. In his contribution, Dr. Merl describes how the model was created and how it works.
Univ.Doz. Dr. Harry Merl, for many years head of the Institute for Psychotherapy at an Austrian psychiatric clinic and lecturer at two universities, is considered the father of family therapy in Austria. He has developed the "Health Picture Model", a special application derived from the Systemic Family Therapy.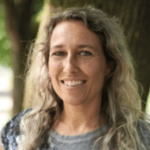 HOW TO STAY EMOTIONALLY HEALTHY IN A RATIONAL WORLD
Our culture, so rational and mind-oriented, obviously wants us to believe that feelings are unprofessional and negative. That is why we have learned to numb them. The consequence: our emotional world cannot mature with us and remains in its infancy. Our handling of feelings remains unconscious and we are easy victims of any emotional manipulation. Patrizia Patz explains why and how feelings can be a useful source of power and a reliable navigation system.
Patrizia Patz is an evolutionary "crust-splasher" and has been accompanying her clients for almost 20 years advancing their possibilities and authentic vitality. With her unusual background as a graduate business economist and alternative practitioner, she has specialized in connecting emotion and ratio. She wrote the books "Edgeworker - Leadership was yesterday! It´s time for a leadership (r)evolution" (2015) and "Emotions: How to be Emotionally healthy in a rational world" (2019).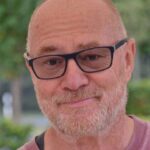 THE HEALTHY WAY TO BE SICK
In his contribution, the German physician, psycho-oncologist and coach Dr. Klaus Siegler gives us insights into his fundamental thoughts on the necessary improvement of communication between patients with their families on the one hand and their therapists on the other hand by optimizing the conversations on both sides: Empowerment of patients through "patient coaching" (The healthy way to be sick) and communication training of the treatment teams ("healing communication"), e.g. with Motivational Interviewing (MI). Plus: He shares with us practical ideas for superiors and personnel managers on how to deal with sick people.
Dr. med. Klaus Siegler has 30 years of professional experience as a doctor and psycho-oncologist in an acute clinic, a post-acute care clinic, in the training and further education of doctors and other health professionals, as a freelance consultant. His work focuses on patient coaching ("The healthy way to be sick"), accompanying cancer patients, family-oriented aftercare after cancer, rehabilitation support for the chronically ill, support for orphaned families and the training of coaches/trainers for health professionals in patient-centred communication.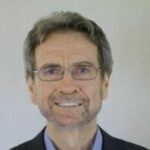 THE POWER OF RESOURCE THERAPY
When we notice that something is bothering us or something is wrong with us, the part of us that notices this is often not the part that needs help or change. Resource therapy helps us to find the part that is really at issue - fear, powerlessness, a bad experience - and to heal that part. In his dialogue, Dr. Emmerson describes how we can do this and what conditions we should consider in order to be successful.
Prof. Dr. Gordon Emmerson, PhD is a clinical psychologist and teaches at Victoria University in Melbourne, Australia. He developed Resource Therapy based on Ego-State Therapy and has been practicing and teaching it ever since. Gordon Emmerson is the author of several books.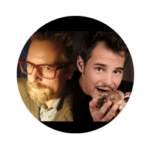 Photo: © Mark Stüttler and Lucas Pawlik
Mark Stüttler and
Lucas Pawlik
HOW MUSHROOMS SAVE OUR WORLD
Fungi are the evolutionary architects of the biosphere, and thus of human health. Both are increasingly being destroyed by digitization. What should we know about all of this in order to save our health and the health of our planet? Mark Stüttler and Lucas Pawlik discover, along the lines of the ideas of the American entrepreneur and mushroom researcher Paul Stamet, how a future win-win economy can be designed by us individuals and in companies.
Mark Stüttler is a pioneer in the research, cultivation, and distribution of fungi, mycelia, and spores. Several years ago he founded the MRCA - Mushroom Research Center Austria and the Mushroom Production Center GmbH ("Tyrolean Lucky Mushrooms") in Innsbruck, in the midst of the Austrian Alps.
Dr. Lucas Pawlik, a philosopher, became a cyberneticist through his friendship and collaboration with Heinz von Foerster. Studying the learning and interaction processes between organism, cognition and environment became his life's vocation.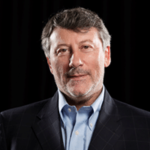 WE NEED A MIND CHANGE IN THERAPY
It happens still too often that we strictly use our preferred therapy method, no matter which case we work on - and then we usually fail, says Giorgio Nardone. He explains that we will face some topics more frequently in the future, such as eating disorders and panic attacks. These can be successfully dealt with the Strategic Brief Therapy, which Dr. Giorgio Nardone developed together with Paul Watzlawick. In his dialogue, he reveals how it works and what is important to take care of in order to make it a successful method.
Dr. Giorgio Nardone is an Italian psychologist and psychotherapist. Together with Paul Watzlawick he founded the Centro di Terapia Strategica (the Italian MRI) in Arezzo in 1987 and the School of Strategic Therapy in 1989. The two of them described strategic brief therapy as a psychotherapeutic orientation in their book.

CHANGE MANAGEMENT, INNOVATION & DIGITIZATION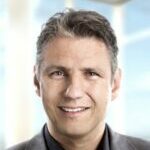 DIGITAL DISRUPTION
Many people still talk about "digital transformation". Jens-Uwe Meyer has been dealing with the topic of innovation for many decades and is convinced: No, it is not a transformation - it is rather a disruption that we have to deal with - and we have to deal with it NOW. In his dialogue, he shows what it is all about for companies and organizations and how they can shape their very new future.
Dr. Jens-Uwe Meyer is Germany's No. 1 expert for innovation and digital disruption. He is a software architect and internet entrepreneur. He received his doctorate on the innovative ability of companies and develops with his company Innolytics®-Disruptive innovation and consulting software. Besides, he is a keynote speaker, lecturer, and author of 10 books.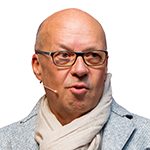 Paradigm Break
Paradigms are collective, mentally constricting world views in politics, society and companies. Paradigm Break is an innovation and implementation approach with which a solution process can be started.
Malte W. Wilkes is a business speaker and management consultant. The honorary president of the Federal Association of German Management Consultants (BDU) built up his own management consultancy and communications agency at a very early stage. Author of about 30 books in several languages.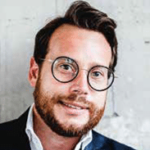 TRANSFORMATION SAFARI - A JOURNEY THROUGH THE WILDERNESS OF DIGITAL TRANSFORMATION
In his dialogue, Prof. Dennis Lotter creates (mental) maps for navigating through the wild field of the unknown future, establishes principles that can serve as a compass on our journey, presents us "The Big Five" of digital transformation, and teaches us to keep a professional eye on it, and finally inspires us with the idea of "Inspecting & Adapting" to master the digital transformation iteratively.
Prof. Dr. Dennis Lotter is an Agent Provocateur in the field of digital transformation. As a keynote speaker and trainer he gets people out of their comfort zones and supports them as a consultant and agile coach in digital change processes. His mission: to help companies to move - straight towards the digital future.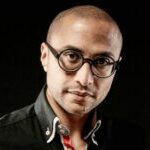 Photo: © Jean-Philippe Hagmann
A TRIBUTE TO RADICAL INNOVATION
In his presentation, the Swiss-Brazilian innovation expert Jean-Philippe Hagmann will reveal the fundamental misunderstandings that cause many measures taken by established companies to degenerate into an "innovation theatre". We learn in which four areas the vast majority of companies must change in order to become radically innovative.
Jean-Philippe Hagmann is an expert at Innosuisse (Swiss Innovation Promotion Agency), keynote speaker, lecturer and founder of the Agency for Radical Innovation. As an internationally sought-after consultant, Jean-Philippe Hagmann has helped over a hundred companies and institutions to create the basic conditions for radical innovation. He is the author of the highly acclaimed book "Stop Playing Innovation Theatre!"
Radical Product Thinking
Adaptation, as also propagated in the "lean" and "agile" methods, dominates product development, but it is never enough to achieve truly dramatic results, says Radhika Dutt. In her Radical Product Thinking (RPT), product development is derived from the vision that shapes the organisation for the future. The methodology helps leaders discover the existing problem in their products and bring the team to a creative solution. In the Mind Changer dialogue, Radhika Dutt describes why we need Radical Product Thinking, how we derive change from the vision and how we connect the "why" with the "how".
After graduating from MIT,Radhika Dutt advises organisations ranging from high-tech start-ups to administrative and government organisations on their design of radically innovative products that make a fundamental difference rather than optimising the status quo. She also teaches business leadership and innovation at Northeastern's D-Amore McKim School of Business. Her book "Radical Product Thinking" was recently published.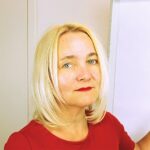 FANCY SURVIVING DISRUPTIVE CHANGE?
Disruptive Change, the key player in the digital revolution, eats companies for breakfast, as - practically overnight - their products and services become technically uninteresting. Or they are not convenient enough anymore. Or they become too expensive. The crucial question is: How can we anticipate the future by thinking ahead, building up security pillars in other company areas at an early stage, and thus ensuring that we will survive?
Dr. Sonja Radatz, the founder of Relational Philosophy, started to describe the dangers and opportunities of Disruptive Change as early as 2008. She offers seminars and training courses for entrepreneurs, managing directors and board members and supports companies worldwide in reinventing their business model and integrating necessary features that make radical change a continuous company competence.
She has written numerous articles on the subject, including in her Journal LO Learning Organization, which she has been publishing since 2001. In 2003 she was awarded the German Prize for Social and Organizational Cybernetics for her life's achievement.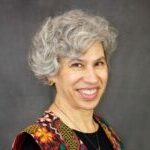 COMMUNICATION AS A CENTRAL ELEMENT IN THE DISRUPTIVE CHANGE PROCESS
We are constantly confronted with disruptive change in the digital age: Industries are disappearing, pandemics challenge us with unprecedented realities. And we are always forced to react accordingly. Communication is a central element in such change processes, says Peggy Holman in her dialogue. And she provides us with her innovative, effective approaches to communication in challenging disruptive change processes.
Peggy Holman is an author and consultant who brings people together to work on complex topics by turning presentations into dialogues and transforming passivity into active participation. In her "Change Handbook", she and other authors have described 61 instructions to help people shape their desired future. In her award-winning new work, "Engaging Emergence", she presents a roadmap for meeting complex challenges with innovative stories and practices. She is also the founder of the non-profit organization "Journalism that matters".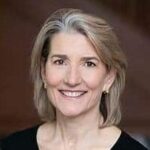 HOW TO CREATE A FEARLESS ORGANIZATION
With so much riding on innovation, creativity, and spark, it is essential to attract and retain quality talent-but what good does this talent do if no one is able to speak their mind? The traditional culture of "fitting in" and "going along" spells doom in the knowledge economy. Success requires a continuous influx of new ideas, new challenges, and critical thought, and the interpersonal climate must not suppress, silence, ridicule or intimidate. Prof. Amy Edmondson explains why people must be allowed to voice half-finished thoughts, ask questions from left field, and brainstorm out loud. She explores the link between psychological safety and high performance and tells us how to create a culture where it's "safe" to express ideas, ask questions, and admit mistakes.
Prof. Amy C. Edmondson is Novartis Professor of Leadership and Management at Harvard Business School. She was ranked third in the 2019 Thinkers50 semi-annual ranking of management thinkers. She wrote several books, most recently "The Fearless Organization" in 2019.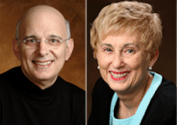 Photo: © Richard and Emily Axelrod
Richard and Emily
Axelrod
NEW CHANGE MANAGEMENT: HOW TO CREATE MEANINGFUL ENGAGEMENT
It is no secret that successful change requires committed people. How to do that is another question. New Change Management offers four principles and three leadership practices that ensure successful organizational change. These principles and practices, formulated in Richard Axelrod's award-winning book "Terms of Engagement", provide a framework for engaging people in critical issues of your organization.
Richard and Emily Axelrod have been working in change processes for more than 40 years, but have become increasingly dissatisfied with the traditionally applied change management with its sponsor groups, steering teams, and project groups, where change is created in small groups and then "sold" to the company as a solution. The two of them developed the Conference Model® - a process in which the "whole system" is involved in shaping organizational change. They successfully applied the Conference Model in change processes with Boeing, British Airways, Hewlett-Packard, Intel, and many other companies. They authored many books, including "Terms of Engagement".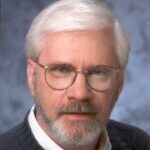 WHOLE-SCALE® CHANGE: CREATING OUR PREFERRED ORGANIZATIONAL FUTURE
Whole-Scale® Change is a comprehensive approach to organizational change that provides theories, models, tools, and processes supporting the engagement of whole systems to bring about positive change. In this session, we will learn about how and why this approach can be adapted to engaging people to align around a vision of the future and mobilize to move toward that vision in a variety of situations.
Dr. Albert B. Blixt J.D.
Al Blixt is a senior partner in Dannemiller Tyson Associates (DTA), His work focuses on helping people create futures of their own choosing. Al is a developer of the "Whole-Scale® Change" methodology that helps communities and organizations bring about rapid, sustained change in strategy, culture, processes, and design. Built on the principle that people will support what they help to create, Al's approach to working with organizations stresses engagement and tapping the wisdom that is found within each individual.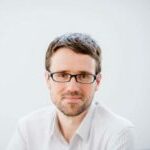 IS YOUR COMPANY READY FOR THE FUTURE?
No one knows what the future will bring! Therefore, there is no plan how organizations can safely position themselves for the future. However, companies can prepare for the future and train their future fitness individually. In this way, they are operationally, structurally, and individually able to adapt quickly and effectively to changing conditions. Florian Rustler describes how we can follow the path of future fitness.
Florian Rustler is the founder of creaffective GmbH, consultant and author of four books, most recently as co-author of "The Future Fit Company". His firm creaffective supports organizations worldwide to get fit for the future, to be able to adapt quickly and effectively to changes and to be continuously innovative.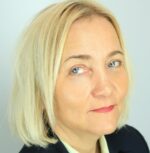 RELATIONAL CHANGE: HOW TO MAKE PEOPLE LOVE YOUR CHANGE PROCESS
Traditional change starts by forming a steering group, leading numerous interviews about the past and present, and establishes new structures for the people (in countless project teams, followed by a valley of tears during the implementation phase. And people start to hate change...
Relational Change founded by Dr. Sonja Radatz opens a new world of change processes and starts where traditional change processes end: by defining the result. Relational change is usually done in only one day and allows every single member of the company to redefine and reorganize his working field. Like this, Dr. Sonja Radatz creates in any company entrepreneurship and a tremendous desire for building a successful future - and taking a full part in it.
Dr. Sonja Radatz developed the Relational Philosophy. Her books "Changing Change" and "The End of All Project Management", published in 2008 and 2013 respectively, as well as numerous of her articles about her Relational change methodology, revealed a new world of future-focused change that works. She has been being booked by numerous companies worldwide, helping them to undergo (disruptive) change processes which fit to our actual and future challenges.
Dr. Sonja Radatz is editor of the journal LO Lernende Organisation. In 2003 she was awarded the German Prize for Social and Organizational Cybernetics for her life's achievement.
CORPORATE MANAGEMENT & CUSTOMER FOCUS IN THE FUTURE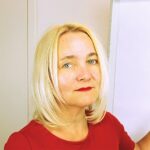 RELATIONAL CORPORATE GOVERNANCE IN THE 21ST CENTURY
Relational corporate governance in particular and Relational management in general are not difficult, are guaranteed to lead to success, and constantly open up new potential for success. In fact, Relational corporate governance is the opposite of what is currently practiced. Are you prepared to take a fundamentally new path? Would you like to know how to find your own individual recipe for successfully governing your company´s future? Then this lecture is the right one for you.
Dr. Sonja Radatz founded the Relational Philosophy and, based on this, the Relational Corporate Management Theory. She wrote numerous articles about it in various journals.
Dr. Radatz primarily ensures the future success of managing directors and CEOs as well as company owners in her special coaching sessions. She is also the editor of the journal LO Learning Organization. In 2003 she was awarded the German Prize for Social and Organizational Cybernetics for her life's achievement.
ENTREPRENEURSHIP FOR THE FUTURE
Günter Faltin pleads for a new form of economic activity in which people actively, as entrepreneurs, intervene in economic events. He is sure: We need economic opposition in order to come further! Analogous to the history of democracy, today we need to oppose the princes and generals of the economy: With new actors, different values, new perspectives and more intelligent solutions to meet the pressing challenges of the present. Prof. Faltin, shows us ways to a new, socially acceptable, sustainable, and meaningful economy, based on his knowledge from teaching and research, as well as his experiences with his own companies. He describes how each individual can do something for a better world - and for himself - as a Citizen Entrepreneur, a Friendship Economist or a Social Entrepreneur.
Prof. Dr. Günter Faltin Born in 1944. He established the Entrepreneurship Department at Freie Universität Berlin. 30 years ago he founded the Tea Campaign - a success story - and today accompanies company founders as a business angel. In 2001 he established the Entrepreneurship Foundation, which organizes the annual Entrepreneurship Summit in Berlin. In 2010 the German Federal President awarded him the Order of Merit of the Federal Republic of Germany as a pioneer of the idea of entrepreneurship. His book "Mind Beats Capital"" is a bestseller that has been translated into eight languages. Faltin lives and works in Berlin and Chiang Mai.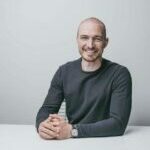 STRATEGIC BUSINESS INNOVATION
Alex is the anti-consultant. His bold ideas replace rigid systems thinking. Thanks to his adaptive, customer-centric methodology, Alex moves business leaders to think beyond what they know. That way, he is like the first domino for positive, sustainable change. Alex is always "real" and that's contagious. His high-ROI innovation ideas drive business results despite rising complexity. The outcome is an eye-opening re-design of our organizational paradigms and the way we work. Join us for a thought-invoking and refreshing interview. 
In his dialogue, Alex T. Steffen talks about how companies of all sizes can save time and capital by avoiding the four key innovation mistakes and building up the ability within their organization to distinguish between the relevant business direction and short-term innovation trends.
Alex T. Steffen is a strategic innovation expert for Fortune 500 corporations and an international speaker. His mission is to make companies more robust and future-proof. Alex worked in traditional enterprises and digital startups before starting multiple ventures himself. The bestselling author was also named Management Thought Leader of the year 2019 by change X. In this interview, he talks about how businesses of all sizes can save time and capital by avoiding 4 common innovation mistakes; and by developing within the organization the ability to differentiate between relevant strategies and short-lived innovation trends.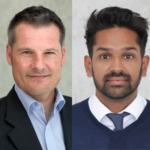 Photo: © Franz Röösli and Santhosh Kaduthanam
F. Röösli and
S. Kaduthanam
HOW TO BUILD SUSTAINABILITY - BEYOND BUDGETING AS A SOURCE OF INSPIRATION
For companies today, shaping sustainability means above all developing management and organizational prerequisites that systematically promote innovation, adaptability, robustness, and profitability and thus anchor them in the corporate culture. Beyond Budgeting is a management philosophy and at the same time an organizational model that is pioneered by some high-performance companies for the continuous improvement of their sustainability.
Prof. Dr. Franz Röösli is head of the Center for Corporate Development at the ZHAW School of Management and Law. He teaches and advises companies in the fields of organizational design, leadership, and strategy. He is also a core team member of the Beyond Budgeting Round Table (www.bbrt.org), which developed the Beyond Budgeting model. Prior to his university career, Franz Röösli worked for many years in management positions in SMEs and large companies.
Santhosh Kaduthanam, MLitt (SK) is a research assistant and consultant at the Center for Corporate Development at the ZHAW School of Management and Law. Before joining the ZHAW School of Management, he worked for several years as a consultant focusing on organizational design and corporate management.
Photo: © Fotostudio Reuter in Koblenz
Field-tested cybernetic approaches for the stabilization of companies
The more dynamic and complex our world becomes, the less certainty there will be about the future. How can companies be successful in this complexity and achieve sustainable results and invite the employees as entrepreneurs?
Dr. Werner Boysen, a mechanical engineer with a doctorate in business administration, is a management consultant and interim manager with a focus on improving performance and stabilizing companies. In his consulting and management practice, Werner Boysen successfully combines classical methods of corporate management with the application of cybernetic principles. Numerous specialist books and articles.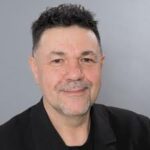 LIFE PHASES OF EMPLOYEES AND THE CONCEPT OF SOCIAL WORK IN COMPANIES
How can plant managers and HR managers systemically record and manage specific challenges and problems of employees and workers? The approaches and concepts of systemic social work allow us to deal with the topics of life phases in a targeted way. With a clear concept (EAP - Employee Assistance Programs), it addresses the questions in a targeted manner and offers companies the professional handling of specific employees´problems.
Mag. (FH) DSA Alois Huber is a lecturer at the FH St Pölten in the social work course, he is head of the company social work of Voestalpine Krems Gesmbh, coach and supervisor in independent practice. He focuses on professional integration and supported employment and has spent many years working with Paul Watzlawick on his topics and theses, which can also be read in the book Paul Watzlawick 4.0 (Facultas 2018).
Photo: © Marco C. Bettoni
THE NEW ART OF COOPERATION: DIGITAL, KNOWLEDGE INTENSIVE, AND COLLABORATIVE
The digital transformation requires a paradigm shift in collaboration. The new art of digital collaboration is Marco Bettoni's answer to this challenge.
Prof. Dipl. Ing. ETH Marco C. Bettoni, Professor Emeritus of Knowledge Technologies, has been leading the Steinbeis Consulting Center Knowledge Management and Collaboration (KMC) in Basel (Switzerland) since 2018. His current work focuses on digital collaboration, knowledge management, and knowledge theory (radical constructivism, Metodologia Operativa). From 2005 to 2017 he was head of research at the Fernfachhochschule Schweiz.
LEADING FROM THE FUTURE
In his lecture, the cosmopolitan takes us on a journey into the future. He makes us aware of how we hinder and prevent our visions and dreams from coming true, and what tomorrow wants from us today. We gain inspiring insights for the development of our vision competence, which is critical for success. We recognize challenges and opportunities for leaders and companies to lead from the future, creating our world of tomorrow and an economy with heart.
Heinz Kaegi is a mentor of leaders, speaker, bestselling author and sought-after expert for visionary leadership. His exclusive LEX Leadershift Excellence ™ mentoring program has inspired more than 10,000 leaders worldwide. His bestseller "Wanted: Leader" has been translated into American. Kaegi has designed and led over 1000 visionary development processes in 3 languages on 3 continents over the last 30 years.
His passion for "moving leaders from hard work to heart work®" makes him and his impact powerfully inspiring. Heinz Kaegi is the initiator of the Intl. Economy of Heart Foundation.
www.kaegi-leadershift.com | www.heinz-kaegi.com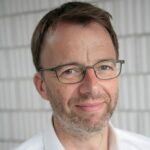 DESIGN MANAGEMENT: REPLACING ADMINISTRATION BY DESIGN
In his presentation, the recognized expert and consultant for design management explains why organizations need to design if they want to be successful. He clearly shows how our conditioning to manage stands in our way and how we can overcome it.
Prof. Jan-Erik Baars started his career as an industrial designer at Philips in 1990. After joining German Telekom in 2009 as head of design management, he became a freelance strategy consultant and a partner of the PRENEW agency in 2011. The same year, he also moved to the University of Lucerne, Switzerland, where he is currently a researcher and lecturer at the Institute of Marketing. With his book "Leading Design", published in 2018, he consolidated his name as an internationally recognized expert.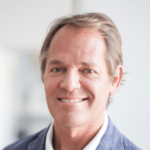 DIFFERENTIATE OR DIE
Jack Trout started where Peter Drucker was convinced: with customers and their needs and perceptions about brands, markets and competitors. This changed the business world. In Trout's view, making a profit was the consequence of clear positioning and excellent marketing: "Proper and good marketing makes money." In his article, Lorenz Wied assumes that positioning is the most important decision in the history of a company. And that it must massively differentiate itself from all others.
Mag. Lorenz Wied has been being a Senior Partner of Trout & Partners - Global Leaders in Strategic Positioning since 2001 and supports companies in Central Europe as well as in Russia and China. He worked closely with Jack Trout and with him he published 3 books on strategy, differentiation in hyper-competition, and positioning for the German-speaking market. He teaches at universities and in postgraduate courses.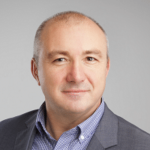 HOW MARKETING AND SALES WORK IN A DIGITAL WORLD
Today, buyers get along quite well without marketing and sales. They get all the information they need on the Internet and make purchasing decisions in a self-determined way. In his dialogue, the inbound marketing pioneer talks about how he helps companies become relevant for potential customers on the Internet - whereby it should be noted that customers today choose companies that, in addition to offering first-class products, are also committed to a just cause. Martin Bredl sees his just cause in supporting marketing and salespeople in such a way that their children lead a happy life.
Martin Bredl is the owner and CEO of the TakeOff inbound marketing agency in Vienna. Above all, he is a pioneer and discoverer. Without a degree, he managed to climb the position of Vice President Corporate Communications at Telekom Austria. He was President of the Public Relations Association Austria and is a lecturer at the FH Joanneum, a college in Graz (Austria).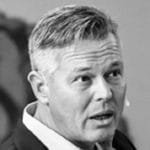 Photo: © Alexander Schimansky
WINNING THE BATTLE FOR CUSTOMERS: NEW WAYS IN CUSTOMER RELATIONSHIP MANAGEMENT
One of the biggest challenges for companies is not only to win customers but to turn them into loyal regular customers who reliably provide for sales and turnover. In times of almost unlimited consumption possibilities in the Internet of Things, loyalty has become a question of survival that is increasingly difficult to achieve. The instruments of classic sales marketing, which aim at increasing customer loyalty and recommendation through incentives and discounts, through customer subscriptions and loyalty points, fall short and take the wrong direction - as enthusiasm, trust and loyalty are not something you buy, but you have as you deserve them - like in normal life.
But how? It is important to maintain dynamic, active relationships with customers as true partners. But this goal requires a completely new understanding of customer relationship management. 
Prof. Dr. Alexander Schimansky is a professor for brand and communication science at the University of Applied Sciences and Arts (HAWK) in Hildesheim (Germany). He was previously a marketing professor at a private management university for many years and, as a partner of a Berlin brand consultancy, had clients such as Mercedes-Benz. He authored, among others, the books "The Power of Opinion leaders" with Shamsey Oloko and "The Value of the Brand".
THE END OF ONLINE SHOPPING - THE FUTURE OF NETWORK SHOPPING
A new economic paradigm is emerging - onlife trade, a form of commerce that brings together online and offline trade.
Onlife trade is based on four new and mutually reinforcing developments, each with its own dynamic: the Smart Economy, the Sharing Economy, the Circular Economy and the Platform Economy. The synergy of these different movements will lead to enormous social and economic changes. How can we make good use of these movements and the deep changes in shopping behaviour?
Ing. Mag. Rainer Will is Managing Director of the Austrian Retail Association and publisher of RETAIL magazine. He is on the Board of Directors of the European Retail Association EMOTA, was the initiator of the e-commerce apprenticeship in Austria and is the complainant in the investigation proceedings of the Federal Competition Authority against Amazon to obtain a fair marketplace.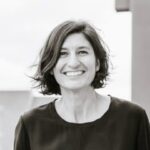 EVERY CUSTOMER COUNTS!
From her daily consulting experience in companies, Dana Arzani provides a fresh analysis of the customer perspective, i.e. the question: Who are our customers and what do they actually want? Every customer counts. However, the well-being of the customer must not take precedence over the well-being of the company and its employees.In this inspiring presentation, learn what is actually behind the term customer centricity, why friendliness alone is no longer enough, and how you can actually live the topic profitably in your company.
Dana Arzani is a proven expert for successful customer contact and developer of the STEP 4 SPARKLE concept. With her unique know-how, she supports medium-sized and specialized companies in shaping their future sales and business success. She has been being a passionate entrepreneur for more than 20 years and has experienced all facets of entrepreneurial life from the founding of a company to its sale. She has meanwhile published two books about how to inspire customer contacts and responsibility towards the customer.
INNOVATIVE LEADING CONCEPTS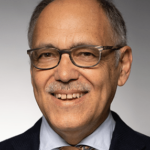 Photo: © Hans Rudi Fischer
ME NEEDS WE TO BE AND WE NEEDS ME TO BE
The lecture shapes the basic lines of a systemic understanding of leadership and tries to answer the question of how the relationship between leaders and those being led can and must be rethought in order to find a new balance between egocentric motives of the individual, the I with the goals/needs of the WE, the whole, the organization. The multimedia lecture shows forms of our way of relating between I and WE and tries to visualize our thinking in relations.
As a philosopher and psychologist Dr. Hans Rudi Fischer has been researching the relationship between relational epistemologies and a kind of "different" thinking for many years in order to answer the question of how new things come into the world. He sees ambivalence as the torque of "positive irrationality" and as a motor of creative processes. He leads the Heidelberg Institute for Systemic Research (Germany), which he co-founded in 1990, and he is managing director of zsfb (GmbH) and a member of the artist group STORYDEALERS.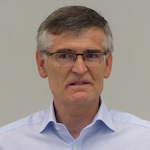 THE RATIONALITY OF THE IRRATIONAL IN LEADERSHIP
Organizations are well-advised to get rid of pathological hyper rationality and to learn to appreciate the unexpected and random, says Hans A. Wüthrich. Managers need a healthy balance between curiosity and experience, they must learn to be amazed again, to be allowed to make mistakes, to sail by sight, and to endure open-ended processes. What is needed are methodical skills to provoke accidental discoveries and to find new insights one was not looking for. (Leadership) experiments prove to be a powerful random generator: When designing the experiments, it is important to mistrust the self-evident and dogmatic and to try the counter-intuitive, that which contradicts the trained common sense. By means of experimentally provoked random discoveries, the quality of leadership can be improved. and intelligent organizational development can be ensured.
Professor Dr. Hans A. Wüthrich leads the department of International Management at the University of the Federal Armed Forces in Munich (Germany) and is a private lecturer at the University of St. Gallen. He authored several books.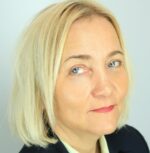 RELATIONAL LEADERSHIP: HOW TO FOCUS ON RELIABLE RESULTS
When life cycles become shorter, faster, and more unpredictable, we have to say a final farewell to the idea of the manager and leader as a "doer", "task driver" and "process designer". Securing the "skills" of the now self-responsible employees together with a continuous securing of results are moving to the forefront. The Relational Leadership Model of Dr. Sonja Radatz enables a fundamental turnaround in leadership.
Dr. Sonja Radatz founded the IRBW Institute for Relational Consulting and Training, the Relational Philosophy, and the Relational Leadership Theory, especially the concepts of Relational Result Management and Relational Ongoing Support. She regularly passes on her knowledge and experience in her compact courses on Relational Leadership and supports executives in their success - internationally via ZOOM and on-site at her institute right in Schönbrunn Palace, Vienna. She has been describing her instruments in 19 books and numerous articles.
She is editor of the journal LO Lernende Organisation. In 2003 she was awarded the German Prize for Social and Organizational Cybernetics for her life's achievement.
ORGANIZATIONS SEEN AS SOCIAL SYSTEMS
Organizations are social systems. They communicate - and the design of their communication is essential for their success, says Fritz B. Simon. In his lecture, he shows the challenge between the design of routine and repeatability and the simultaneous disruption of the organization - and how this can be met.
Professor Dr. Fritz B. Simon is a psychiatrist, systemic therapist and organizational consultant with a research focus on organizational and disorganization processes in mental and social systems. He is the author/editor of about 300 scientific articles and 30 books, which have been translated into 15 languages.
MANAGEMENT AS AN ATTEMPT AT INTERVENTION
"Management" is the epitome of the feasible and successful, says Professor Stahl. Under the actual and future conditions of high contingency ("Tomorrow everything may have changed!"), the exaggeration of this claim becomes evident. In his dialogue, Heinz K. Stahl addresses management as an attempt to intervene and talks about the consequences for the training and selection of leaders.
Prof. Dr. Heinz K. Stahl is a Professor of Behavioral Management and, besides, a research partner at the Center for Systemic Research and Consulting in Heidelberg, Germany. He tries to build bridges between unused knowledge in the human and social sciences and management that always tries to consider the human being with all its facets. He authored numerous books, including "Performance Motivation in Organisations", and "Successful in the Shadow of the Big Ones".
Photo: © Dirk Osmetz and Stefan Kaduk
Dirk Osmetz and
Stefan Kaduk
PATTERN BREAKING® EXPERIMENTS IN LEADERSHIP
In their lecture, the authors and consultants will address the question of how the plastic words used inflationary in mission statements (like "personal responsibility", "trust", etc.) can be brought to life. They show how clever (leadership) experiments can be successfully used in companies, especially in the so-called soft topics. In an entertaining and at the same time substantial lecture you will learn by means of examples what distinguishes pattern breakers from lateral thinkers and why the former are so successful.
Dirk Osmetz and Stefan Kaduk have a doctorate in economics and founded the Pattern Breakers Initiative at the University of the German Armed Forces in 2001 - long before the wave of lateral thinkers and "oddballs" started that is so popular today. They focus on the question of how to succeed in the meaningful pattern breaking amidst constraints and inflationary management fashions. The most recent publication is the highly acclaimed 90-minute documentary "Pattern Breakers - The Film"), and the previous book "Pattern Breakers - The Art of Turning the Game").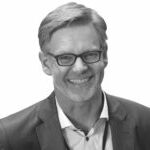 Photo: © Wolfgang Rathert
LEARNING FROM GAME DESIGNERS: HOW TO SCALE LEADERSHIP (AND WHY YOU NEED IT)
Leadership as the heroic activity of a charismatic elite may flatter the ego, but it no longer works in our complex world: In the age of uncertainty, disruption and "unknown unknowns", this understanding of leadership is a recipe for failure and burnout. But as it has been so successful for decades, many managers lack an alternative model of leadership. Wolfgang Rathert shows in this dialogue what executives, managers and consultants can learn from game designers for their work in order to design leadership and management in a contemporary way - and have "fun" at the same time.
Wolfgang Rathert is an entrepreneur, business game designer, consultant, and university lecturer. The graduated economist (HSG) and trained coach has worked in IT, consulting, and finance companies and founded six companies. As "Chief Engagement Officer" he builds bridges from the world of game design to business. As Executive Coach, he helps to make companies and leadership agile and to master digitization. As a speaker, he provides inspiration and impulses beyond the business world. 
LEADERSHIP FUTURE IN PRACTICE
WANTED: LEADERS
In his lecture the cosmopolitan introduces us to the essential meaning of purpose, vision, focus for our success and fulfillment in life. We gain insight into his internationally known model and gain inspiring insights into the relevant qualities of our personal leadership. From this we can develop our personal passion, our courage and our responsibility for our World of tomorrow and an economy of Heart.
Heinz Kaegi is a mentor of leaders, speaker, bestselling author and sought-after expert for visionary leadership. His exclusive LEX Leadershift Excellence ™ mentoring program has inspired more than 10,000 leaders worldwide. His bestseller "Wanted: Leader" has been translated into American. Kaegi has designed and led over 1000 visionary development processes in 3 languages on 3 continents over the last 30 years.
His passion for "moving leaders from hard work to heart work®" makes him and his impact powerfully inspiring. Heinz Kaegi is the initiator of the Intl. Economy of Heart Foundation.
www.kaegi-leadershift.com | www.heinz-kaegi.com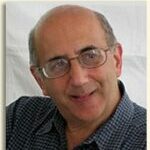 LEADERSHIP IN TIMES OF CRISIS
How do we become great leaders? How do we become people who can make quality decisions and move an organization or team forward? How do we help our team push their limits, even in difficult circumstances? Art Kleiner shows how we can cultivate our strategic leadership skills along with our decision-making processes.
Art Kleiner, Ph.D. is an author, publisher, lecturer, and editor-in-chief of strategy+business, the award-winning management magazine from Booz & Company. He has published his findings on neuro leadership with co-authors in his new book, "The Wise Advocate: The Inner Voice of Strategic Leadership". He teaches among others at New York University.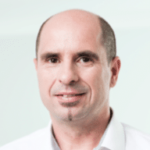 Photo: © Reinhard Lindner
INTUITION: THE HIGHEST ART OF THE SAMURAI
Intuition was the highest art of the Samurai - and intuition is also an essential factor to be successful in modern management. Based on the principles of the Samurai you will learn to revitalize, sharpen and systematically improve your intuition in order to make the right decisions at the right time. Western and Far Eastern negotiation and leadership strategies are compared with each other and a "best of" will create a new generation of leaders.
Dr. Reinhard Lindner, MBA, Senator h.c: has been studying Budo in the form of traditional Karate for about 40 years and was a student of the "last samurai" Hidetaka Nishiyama. He himself is a holder of the 6th DAN (master degree), won four European Cup tournaments, and led the Austrian national junior team to the European championship title. After studying Chinese and economics and obtaining a doctorate in international management, he has been one of the most booked management trainers in the German-speaking world since 1996. He is also a guest lecturer at universities in China, Japan, Austria, and Poland.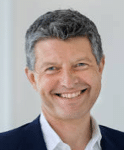 EXECUTIVE DEVELOPMENT - HOW TO ACHIEVE EFFECTIVE LEADERSHIP
In his dialogue, Prof. Winter talks about the central questions that need to be answered in the company in order to create leadership that will also be effective tomorrow: What is really needed for making leadership effective? What makes a good and effective leader today and, above all, tomorrow? And how can leadership excellence be created?
Prof. Dr. Wolfgang Winter: The controversial management consultant, Professor of International Management at the Baden-Württemberg University of Applied Sciences and Assistant Professor in Frankfurt, Friedrichshafen, Zurich, Krems/Austria, and St. Petersburg, is an expert in integrated corporate development. He authored numerous books.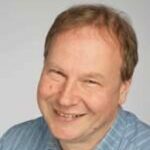 PRACTICAL APPROACHES FOR MORE AGILE LEADERSHIP
What are the new and changing needs for leaders these days? In his dialogue, the expert for solution focus and applied improvisation, Paul Z. Jackson, suggests these include vision, adaptability, and communication skills: Exceptional leaders will be exceptionally good at these!
In his dialogue, the solution focus expert shows us what Solutions Focus and Applied Improvisation approaches tell us about these concepts and also about how leaders can increase their practical skills in these areas.
Paul Z Jackson, MA (Oxford University) brings out the best in people as a facilitator, coach, and trainer of trainers and facilitators around the world. He draws on his experiences in journalism, comedy production, and the BBC. Paul Z. Jackson is co-founder of the Applied Improvisation Network and co-author of the ground-breaking book, The Solutions Focus – Making Coaching and Change SIMPLE. He has taught and lectured e.g. at the London Actors Centre, Columbia University, and Imperial and London Business Schools. He is co-founder of the Network for Applied Improvisation.
Photo: © Ingrid M. Winkler
POTENTIALS VERSUS CONFLICT POTENTIALS
The recruitment market is highly competitive in some industries and at the same time, of course, everyone wants to find and get the best employees! This dialogue deals with the fatal consequences for the person concerned and for the company if someone with his or her potential is deployed in the "wrong place"; and what possibilities there are for effectively organizing personnel acquisition and personnel development in the future in order to remain successful and competitive.
Ingrid Michaela Winkler has been working for over 20 years as an independent consultant, trainer, coach, and sparring partner in business, trade, and health care (clinics) with a focus on personality development, potential diagnostics, talent management, leadership, conflict management, and communication.
CONSULTING & COACHING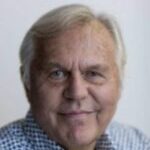 THE HYPNO-SYSTEMIC CONCEPT
The Hypno-Systemic concept developed by Dr. Gunther Schmidt integrates the competence-, resource- and solution-oriented hypnotherapeutic concepts of Milton H. Erickson with the systemic-constructivist concepts of the "Heidelberg School" (Stierlin Group, to which G. Schmidt belonged from the beginning) and all compatible approaches from psychodrama, NLP, body therapy, logotherapy, energy psychotherapy, EMDR, and many other models. It reactivates the required solution competencies particularly quickly and sustainably, whereby the previous problem experience is not only intensively and congruently appreciated and empathetically accompanied, but also used in a goal-oriented manner (following the principle of utilization).
Dr. med. Dipl-Vw. Gunther Schmidt is a pioneer in the development of integration of systemic models and the competence-focusing concepts of Erickson's hypnotherapy into a holistic solution-focusing concept for counseling and psychotherapy. He leads the Meihei institute in Heidelberg/Germany and is the medical director and managing director of the sysTelios Private Clinic in Siedelsbrunn.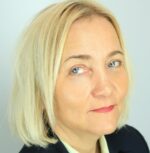 THIS IS RELATIONAL COACHING!
Relational coaching works surprisingly well in consulting, leadership, education, and pedagogy, not least because it leaves out the troublesome past and focuses on shaping a good and successful future. This creates enormous ease and creativity, which is also reflected in the Relational Coaching tools. Get inspired by the future-focused coaching from the founder.
Dr. Sonja Radatz developed Relational Coaching on the basis of the Relational philosophy. It´s an unusually innovative concept, a "consulting without advice" which deals purely with the future of the coachee along with the Relational questions and thus offers a success rate of 100%. The coaching pioneer has described her theory and instruments in the two books "Consulting without advice" (2001) and her new standard work in coaching, "Coaching like this. Or nothing" (2018, currently 3rd edition) as well as numerous articles. Dr. Radatz educates coaches worldwide online and in-person and conducts about 500 successful coaching sessions per year. In 2003 she was awarded the German Prize for Social and Organizational Cybernetics for her life's achievement.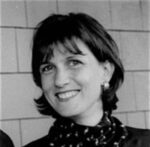 QUESTIONING PARADIGMS
We often become entangled in our basic assumptions and paradigms - especially those that are particularly strongly anchored, in which we believe we have a lease on "truth". Usually, we simply act accordingly without thinking and evaluate ourselves and others accordingly. By questioning such paradigms, we can help people to create real "solutions" and often even eliminate seemingly insoluble problems.
Katharina Anger, PhD After her education in short-term therapy with John Weakland, Richard Fisch, and Paul Watzlawick, she runs her own clinical practice in New York, where she offers training and supervision with the MRI model of strategic short-term therapy, but also with chronic problems, eating disorders and relationship issues as well as in the business context.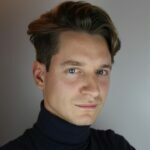 THE LIFE FLIGHT MODEL
This dialogue takes a look at your life: Do you feel there more like a passenger, or do you feel like a pilot who is responsible for his own aircraft? In his "Life Flight Model" Maxim Zalesskiy connects the thoughts of flying with the thoughts of lifestyle. With his model he gives us the conscious control of our life and the security that we can lead our life successfully in our own, very individual way.
Maxim Zalesskiy, lawyer and coach, co-directs the IRBW Institute for Relational Consulting and Further Education in Vienna, Schönbrunn Palace, and co-developed the Mind Changer Academy. After his studies he worked for an airline for some time before he changed to consulting and developed the life flight model he is constantly working on since. He supports people to shape their optimal path of life and to continuously stay on track.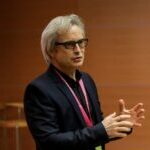 SOLUTION-FOCUSED SHORT-TERM COACHING
A big hurray for the art of not knowing! - Or: How we can bring more lightness, appreciation, and sense into (personal) change processes.
Daniel Meier lives in Switzerland and works worldwide as an executive coach and as a trainer of coaches. He is Master Certified Coach of ICF, co-founder and owner of Solutiosurfers®, a world-leading institute for the solution-focused way of working, and the author of various books on the subject, which has been translated into over 12 languages.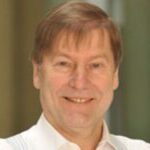 THE ART OF MEDIATION
Gernot Barth sees himself in his activity as a "pacifier". The "boom" of mediation or mediative intervention in modern society is due to the high degree of individualization in the coexistence of people in many countries. This goes hand in hand with a deficit of empathy of the individuals for their fellow men and comparatively low attention for their own needs and interests. In a society in the process of disintegration, this leads to a low level of attention to the common good. Training in mediation can remedy this socialising deficit.
Prof. Dr. Gernot Barth is a professor for conflict management and mediation at Steinbeis University. For almost 20 years he has been working in conflict management, mediation, and training in both fields, especially in business. He trains business mediators and in recent years has expanded this activity to the field of politics, the public sector, and planning processes (www.akasor.de, www.ikome.de). For 8 years he has also been publishing the most important and most widely circulated professional journal in the German-speaking area about mediation.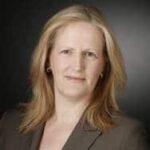 SOLUTION-FOCUSED STRATEGIES FOR SELF-ORGANIZED TEAMS
Agile, self-organized, cross-functional teams should make companies faster and employees happier. This works rather often. But sometimes it doesn´t. In this dialogue, you will gain from solution-focused strategies for questions such as "How can we find quick decisions with high satisfaction?", "How can we keep people keen on change?", or "How can we continue to learn?
Kirsten Dierolf, MCC, M.A., MASFP heads the SolutionsAcademy. She is a member of the ICF assessment teams. The author of "Solution-focused Team Coaching" and co-author of "The Solution Tango" and many articles is a guest lecturer at the Protestant University of Applied Sciences in Freiburg. In 2008 she founded the journal "InterAction".
RELATIONSHIP AND FAMILIES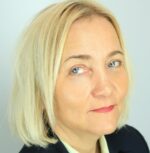 THE RELATIONAL ART OF KEEPING BALANCE IN RELATIONSHIPS
Unfortunately, it becomes a typical pattern in our society: After a few months or years, the relationship breaks down or simply fades away. How can an individual balance between two persons be shaped - a pattern that fits exactly to your own partnership? And even more demanding: how can it be consciously renewed every day? in this dialogue you start the biggest unpredictable expedition of your life, and gain a wonderful buddy: your partner.
Dr. Sonja Radatz developed the Relational Philosophy. With her Relational Methodology, she supports couples in finding balance in their relationship by creating an optimal picture of their partnership, which can be realized immediately. In 2003 she was awarded the German Prize for Social and Organizational Cybernetics for her life's work.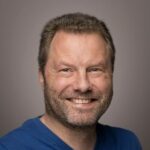 SYSTEMIC BIOGRAPHY WORK
The 21st century holds many uncertainties as well as countless possibilities: Education and training effects no longer last a lifetime, temporary contracts lead to patchwork biographies, and life planning becomes a lottery game. Biography work helps at this point to bring clarity into one's own path and to define the biography that really fits us and our ideal life.
Dipl-Päd. Ansgar Röhrbein is a systemic therapist, coach, and supervisor, head of a child protection center, teaching therapist, and teaching supervisor at several institutions in the German-speaking world. He authored several books.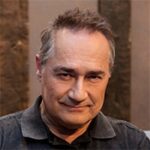 SUPPORTING FAMILY AND FRIENDS: HOW WE CAN HELP THOSE CLOSE TO US WITH THEIR PROBLEMS
We experience it every day: When we give advice to people close to us - our children, parents, partners, more distant relatives, friends or neighbours - it often comes to nothing. Or we often even make enemies with it. How can we provide support in a non-professional setting in such a way that we become valuable supporters? In his dialogue, Ben Furman introduces us to particularly simple and effective methods that can be used immediately in everyday life.
Dr. Ben Furman is a Finnish psychiatrist, psychotherapist and co-founder of the Helsinki Brief Therapy Centre. He is considered an internationally recognized expert in solution-focused therapy, coaching and organizational consulting. His book "It's Never Too Late to Have a Happy Childhood" was included in the list of 100 Masterpieces of Psychotherapy. Furman is a keyspeaker at international conferences. His books have been translated into ten languages to date.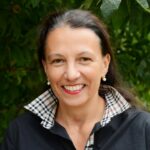 GLOBALIZED FAMILIES: MOBILITY AND MEDIATIZATION IN THE 21ST CENTURY
Today, families no longer automatically share a household, nationality or identity. Newer forms of family life are less tied to a single locality, and digital media allow important life decisions to be made jointly across countries and continents. Which effects do these changes in family mobility and mediatization cause in systemic counseling and therapy? Which possible blind spots should be illuminated when working with mono- and transnational families? Is it possible to adopt a cosmopolitan attitude and thus become not only helpful but also political?
Prof. Dr. Maria Borcsa is a professor of Clinical Psychology at the University of Applied Sciences Nordhausen (Germany). She is a psychological psychotherapist (VT), systemic therapist, supervisor, lecturer. Founder and board member of ISRV, Institute for Social Medicine, Rehabilitation Sciences, and Health Services Research. She has been a board member of the Systemic Society (SG) and the European Family Therapy Association (EFTA) for many years and was the president of EFTA from 2013-2016.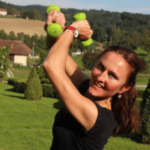 Photo: © Margit Stadler-Schauer
PASSING  ON VALUES AND SUCCESSES IN THE FAMILY
How do we manage to pass on our values, goals, and thoughts in a digital world full of distractions in a way that our children can "live" them and put them into practice in their own lives? In her inspiring dialogue Margit Stadler-Schauer describes how we can succeed in creating meaning - without pressure.
Margit Stadler-Schauer, a former top athlete in rhythmic gymnastics on rank 11 in the world and rank 5 in Europe, is a national coach and event manager today and in her current activities as well as through her daughter, who follows in the same footsteps, she is still closely connected with sports and fitness today.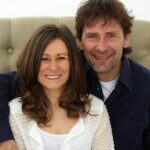 Photo: © Elisabeth Gatt-Iro and Stefan Gatt
Elizabeth Gatt-Iro
and Stefan Gatt
Love first, work second
"Love first, work second" is aimed at all those who are professionally successful and do not want to subordinate love and private life to their job (anymore). People who want both: Love and career. Stefan Gatt and Elisabeth Gatt-Iro show you how to change your life so that career and love do not just "somehow work side by side". The authors go even further: they prove that a good couple relationship can also help you get ahead in your job. How? That's what the two of them show in the dialogue video. It's best to watch the video as a couple!
Mag.a Elisabeth Gatt-Iro is a clinical and health psychologist and psychotherapist in private practice in Austria. Her main areas of work include self-experience seminars and therapy for couples. She described her methodology so far in two books (2015 and 2017).
Mag. Dr. Stefan Gatt is an independent coach and trainer, and sports scientist. His main fields of work include the development of teams and leaders, which he recently described in his book "Survival Handbook for Leaders", 2016), and couple relationships (together with his wife).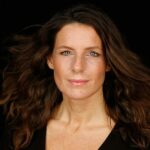 Photo: © Katharina Pommer
WORKING EFFECTIVELY ON OUR RELATIONSHIP CONFLICTS
In her dialogue Katharina Pommer outlines why we often act irrationally in conflict situations - as our conflicts often arise from a conflict with ourselves, and therefore have to do with ourselves. She shows how we can develop an awareness of our actions that helps us to uncover the corresponding intrapersonal conflicts and shape new ways of communicating.
Katharina Pommer has been a commitment and trauma therapist, author, entrepreneur, and mother of five children. The Process Method which she developed, helps her supporting people to overcome traumas quickly and efficiently and to find solutions for life's challenges. She is the author of several books, most recently "Stop Mum Shaming".
LEARNING, TEACHING, EDUCATION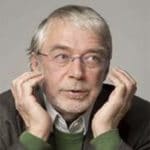 SURVIVAL REQUIRES DEVELOPMENT
We human beings are the only living beings who change our own living world so quickly and so lastingly that we can only survive on this planet by constantly developing ourselves. Simply adapting to the conditions and circumstances we have created is not enough, Prof. Hüther says - we would simply make ourselves slaves to the changes we have triggered.
Prof. Dr. Gerald Hüther is a neurobiologist. He headed the Central Office for Neurobiological Prevention Research at the Psychiatric Clinic of the University of Göttingen, Germany. His research focuses on the effects that anxiety, stress, psychological dependencies and nutrition have on the brain, as well as the influence of psychosocial factors and psychopharmacological treatments on the development of the brain in children. Prof. Hüther authored numerous books.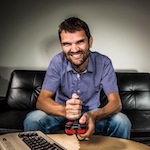 THE FUTURE OF ARTIFICIAL INTELLIGENCE
What is intelligence in the artificial and human sense? Can machines develop consciousness (and how would we recognize this)? Are machines capable of showing and feeling empathy? What ethical questions arise with the development of intelligent machines? And how does it affect us? In his dialogue, the innovation expert Dr. Mario Herger discusses these and other questions, as well as the bottomless fall into insignificance of phenomena we have worshipped for centuries, such as "work". He illustrates the manifold opportunities and positive effects of AI on all aspects of social and economic life.
Dr. Mario Herger worked for many years at SAP e.g. as a development manager and innovation strategist. Since 2001, he has been living in Silicon Valley, researching technology trends, writing books on the subject, and helping companies how to transfer the innovative and entrepreneurial spirit from Silicon Valley to their organizations in order to become more innovative, recognize and shape trends and tipping points early on, but also observing signals on emerging technology trends and how they influence society, politics, or the employment situation. He authored several books including "When Monkeys Learn from Monkeys".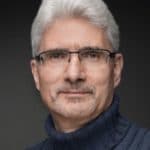 LEARNING AND EDUCATION IN THE 21ST CENTURY
In his dialogue, the German pedagogue, futurologist, and author of numerous books such as "2030. How Much Humanity May We Expect in the Future?" will explain his ideas about learning processes in a world in which we share our knowledge with intelligent digital assistants (avatars) and in which man and machine become both homo digitalis.
Prof. Dr. Lothar Abicht has dealt in numerous projects, studies and books with the connection between demographic development and the digital revolution. He derived conclusions for the world of work, the development of values and norms and for the design of learning processes, many of which he tested in innovative practical projects.
LEARNING TO RETHINK
What are adult education and school-based vocational training heading for? How can innovative learning methods be successfully applied? How may cognitive-emotional competencies be transformed by methods of systemic adult education? And how can in-house learning in companies become more professional?
Prof. Dr. Dr. h.c. Rolf Arnold is Senior Professor of Pedagogy at the TU Kaiserslautern and chairman of the Virtual Campus Rhineland-Palatinate (VCRP). From 1992-2019 he was Scientific Director of the Distance and Independent Studies Center (DISC). Member of the Innovation Circle for Continuing Education of the German Federal Ministry of Education and Research and on some advisory boards.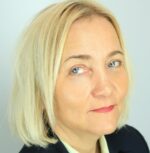 RELATIONAL SCHOOL: I HAVE A DREAM...
The Relational Dream of a School: Scholars and students who use "googleable knowledge" as a basis for inventing something new that surprises both teachers and parents. Pupils who use school to learn to live individually, to shape their future, and who do not "re-exercise" procedures that have already been tried and tested a thousand times, but instead create new inventions in life-long learning processes... The Relational Dream of a School.
Dr. Sonja Radatz developed on the basis of Relational Philosophy, her Relational Theory and Methodology of Education and Learning, which she summarized in the book "Educating education" and her new book about Learning and Education (2021). Her idea of education is very strictly oriented towards the development of experience and practice and sees education as a development of the person and personality. She has been writing numerous professional articles on the topic.Beyond that, she is the Editor of the journal LO Learning Organization. In 2003 she was awarded the German Prize for Social and Organizational Cybernetics for her life's work.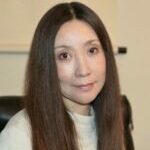 BEYOND THE TYRANNY OF TESTING: REINVENTING THE FUTURE OF EDUCATION
During Covid-19 pandemic, many schools are closed, exams cancelled, and without the stress of testing, education continues in truly creative ways: Learning becomes both local and global, engagement is mix-aged, reflective, and mutually supportive, and evaluation is carried out relationally and collaboratively. No longer constrained by performance outcome, schooling at home is enriching and enjoyable. Instead of focusing on attaining grades, students find themselves imagining the kind of world humanity should be living in, the persons they want to become, and the things they would like to do to contribute to a better future. The questions remain: "What educational system would sustain such enthusiasm for learning?", and "How might schools be re-structured to kindle children and young people's passion for world-making?"
Dr. Scherto R. Gill is a Senior Fellow at the GHFP Research Institute, a Visiting Fellow of the Centre for International Education, and an Associate Lecturer at the University of Sussex. She is an author of "Beyond the Tyranny of Testing: Relational Evaluation in Education" published by Oxford University Press, and "Human-Centred Education" and "Education as Humanisation" published by Routledge.
WIZHUB: REDEFINING EDUCATION
Samuel Koch invented an internationally oriented educational campus called WizHub with the aim of training the talents for the rapidly changing and digital labor market. At the WizHub, young people not only learn the professional skills they will need in their later careers but also experience a special focus on personality development, leadership, social skills, and community. The aim is to achieve cooperation between trained hands, hearts, and knowledge, from which sustainable business models and mature personalities emerge.
Samuel Koch is CEO of a software company that teaches digital competences. In October 2019 he published his first book "The World Which You Can´t Understand: Inside Digital Revolution", which deals with the generation gap in the digital age. He is one of the founders of Startup Challenge Austria and is currently developing a new educational campus.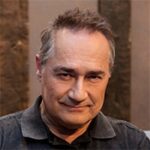 SCHOOL FROM A SOLUTION-FOCUSED PERSPECTIVE
School should be different, Ben Furman believes. In his dialogue about school, he introduces us to his new book, Seven Life Skills, which introduces us to those practical psychosocial skills that Ben Furman sees as essential when it comes to dealing well with self and others. School can be redesigned in this way.
Dr. Ben Furman is a Finnish psychiatrist, psychotherapist and co-founder of the Helsinki Brief Therapy Centre. He is considered an internationally recognized expert in solution-focused therapy, coaching and organizational consulting. His book "It's Never Too Late to Have a Happy Childhood" was included in the list of 100 Masterpieces of Psychotherapy. Furman is a keyspeaker at international conferences. His books have been translated into ten languages to date.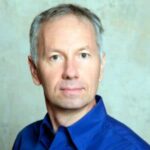 HOW DOES EDUCATION BECOME EFFECTIVE?
In this dialogue, we understand how further education can be arranged in a relationship-oriented and situational way, even with large groups. We see why goals can be reached much more effectively with agile methodology, which advantages derive from this orientation, what knowledge lies behind situational didactics, where it is connected to personal development as a teacher, and how teachers can easily develop themselves in an agile direction.
Prof. Dr. Dr. Christof Arn is a teaching practitioner: He teaches various subjects in education and training, at technical schools and at universities. His approach of "agile didactics" is not new, but good; above all it is suitable for everyday use and impressively different at the same time. Well-considered less plan fixation leads to more goal achievement - and also to more fun: like this, learning becomes a joint adventure. Christof Arn was head of the Department of University Didactics at the Lucerne University of Applied Sciences and Arts for many years. He is the author of the book "Agile University Didactics" and now works internationally for many (higher) education institutions.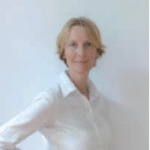 Photo: © Andrea Köhler-Ludescher
PAUL WATZLAWICK - BUILDING BRIDGES BETWEEN OLD MASTERS AND INNOVATIVE FUTURE
In her contribution, the grandniece Andrea Köhler-Ludescher recounts the central excerpts of the radical constructivist and brilliant therapist Paul Watzlawick. She gives us an insight into the colourful and unusual adventurous life of a popularly criticised lateral thinker, into the science of (pragmatic) communication and the epistemology of Constructivism, and shows us how we can create meaningful bridges for an innovative future with all the small and big stories about old masters.
Dr. Andrea Köhler-Ludescher studied law in Vienna, Paris, and London and has an education as a systemic business coach with a focus on leadership and organizational development. She works as a communication expert and freelance journalist and author in Vienna. Paul Watzlawick was her great uncle, and in 2020 she founded the Paul Watzlawick Institute in Vienna, Austria. With her book "Paul Watzlawick. The Biography." she wrote the world's first biography of Paul Watzlawick.
COMMUNICATION, ART & CULTURE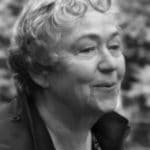 Photo: © Mary Catherine Bateson
WHAT DO WE HAVE IN COMMON?
Description follows...
Mary Catherine Bateson, the daughter of world-famous anthropologist Gregory Bateson and Margaret Mead is herself an internationally acclaimed writer and cultural anthropologist and a member of the International Leadership Forum. She has taught among others at Harvard University and was President of the Institute for Intercultural Studies in New York until 2010.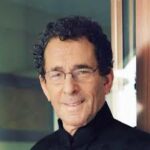 THE HEART AND ART OF THE MESSAGE
While science is limited to informative (concrete, precise) communication, in the context of the conversation we rather need evocative, arousing (ambiguous!) communication, which should reach limbic areas of the brain to create happiness, motivation, responsibility, etc. In his dialogue, Jeffrey K. Zeig describes the basics of evocative communication design.
Jeffrey K. Zeig, Ph.D. founded and directs the Milton H. Erickson Foundation in Phoenix, Arizona. The (co-)author or (co-)editor of more than 20 books in 15 languages is constantly organizing congresses, working as a psychologist and therapist in his practice in Arizona, and holding workshops in more than 40 countries. He also leads the publishing house Zeig, Tucker & Theisen, Inc.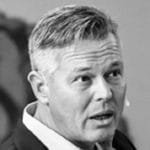 Photo: © Alexander Schimansky
THE FUTURE ROLE OF INFLUENCING
We encounter them in an enormous variety of forms - the influencers. And in communication, also in marketing, their importance is increasing. In which direction is influencing communication developing? What does that mean for our communication in general? In what form can we also consciously use influencers? And above all: How do we use them effectively?
Prof. Dr. Alexander Schimansky is professor for brand and communication science at the University of Applied Sciences and Arts (HAWK) in Hildesheim, Germany. Prior to this, he was a marketing professor at a private management university for many years and, as a partner of a Berlin brand consultancy, he worked with clients such as Mercedes-Benz. He is the author of the books "Die Macht der Meinungsführer" (The Power of Opinion Leaders) with Shamsey Oloko and "Der Wert der Marke" (The Value of the Brand), among others.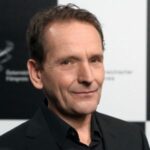 Photo: © Erwin Wagenhofer
THE ART OF INSPIRATION
If we want to inspire people, we should have a good idea that could inspire other people or at least make them concerned. Then we can succeed in generating a reflection, a rethinking, or even activity in our desired direction. Erwin Wagenhofer, an internationally renowned filmmaker, explains in his dialogue how our ideas can touch the people who are important to us, and why this is important.
Erwin Wagenhoferis the award-winning filmmaker of "We feed the world" (2005), "Let's make money" (which was awarded the German documentary film prize in 2009), "Black Brown White" (2011) the successful film "Alphabet" (2013) and the recent film "But beautiful" (2020). The director and filmmaker takes up critical topics and allows unembellished perspectives from different directions.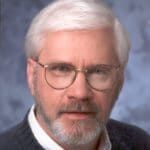 Photo: © Albert B. Blixt J.D.
HOW SPIRAL DYNAMICS® CAN CHANGE THE ORGANIZATIONAL CULTURE
Spiral Dynamics describes the development of consciousness on a personal and social level as well as in organizations. The model was developed based on the work of Clare W. Graves, an American psychology professor. Spiral Dynamics describes eight stages of our cultural development in value systems, which increase from simple cultural structures to growing complexity. Albert Blixt describes in his dialogue how we can use them to work specifically on organizational culture.
Albert B. Blixt J.D. is Senior Partner of the US-American consulting firm Dannemiller Tyson Associates (DTA). His passion and work focus on helping people create future prospects of their choice. Al is the developer of the "Whole-Scale® Change" methodology, which helps communities and organizations make rapid and sustainable changes in strategy, culture, processes, and design. Based on the idea that people support what they help shape, Al's work with organizations emphasizes the commitment and wisdom that are in each and every one of them.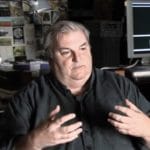 MEDIA RESEARCH - RECOMBINANT COMPUTER SCIENCE AND NEOSENTIENCE
In his dialogue, Prof. Seaman talks about the creation of meanings and ideas for computer-based meta-meaning systems - systems that make the user aware of how meaning is created and changed through their interaction. He talks about new forms of computation, about learning systems, about the concept of creating an electrochemical computer, and about the concept of computer-aided creativity - both for using the computer as a creative tool and for using it in the exploration of creative potential - the creativity of creativity.
Prof. Dr. Bill Seaman is co-director of The Emergence Lab for Computer Media, Art and Culture and Professor of Art, Art History and Visual Studies at Duke University. He studied at MIT (Master of Science in Visual Studies) and at the University of Wales (at the Center for Advanced Inquiry in Interactive Art). He is currently working on a new book titled "From the Architecture of Ideas: The Life and Work of Ranulph Glanville".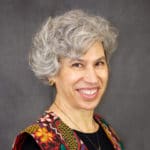 JOURNALISM FOR A COMPLEX WORLD: INCLUSIVE, CONSTRUCTIVE AND COMMITTED
Fake news. Sinking confidence. Sinking interest. What demands do we have on journalism today? A movement is underway in which hundreds of media organisations are interacting with their audiences in new ways: Stronger relationships with a more diverse audience, more sophisticated, more constructive stories and a stronger public sphere are the result. Learn more about these trends and how you can contribute to them.
Peggy Holman brings people together as an author and consultant to work on complex topics by turning presentations into dialogues and transforming passivity into active participation. In her Change Handbook, she and other authors have described 61 instructions to help people shape their desired future. In her award-winning new work, "Engaging Emergence", she presents a roadmap for meeting complex challenges with innovative stories and practices. She is also the founder of the non-profit organization "Journalism that matters".
Secure participation now!
Prices
Mini
+ VAT / duration min. 12 months
All +130 videos month by month
All in-depth articles/ handouts
Mind Changer E-Book
Select
Opti
+ VAT / duration min. 12 months
All +130 videos month by month
All Live Online Sessions
Streaming seminars in the amount of >200€ p.m.
All in-depth articles/ handouts
Mind Changer E-Book
Select
Maxi
+ VAT / duration min. 12 months
All +130 videos month by month
All Live Online Sessions
Streaming seminars in the amount of >200€ p.m.
All in-depth articles/ handouts
PDF annual subscription magazine LO
Mind Changer E-Book
Select
Inhouse special packages for companies, administrations, schools, universities.
A hot offer. Check here!